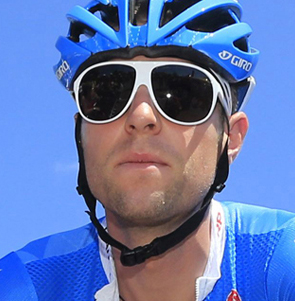 October 31, 2013 – Following Ryder Hesjedal's recent admission of doping
Pedal
contacted several heads of state in the sport across the country for their comments and impressions about this dramatic
revelation
by Canada's top cyclist. Hesjedal's admission and statement followed on the heels Michael Rasmussen's
allegations
about teaching three Canadians how to dope in his soon-to-be-released biography "Yellow Fever" that appeared in the Danish "Politiken" newspaper.
Doping in sport, and more specifically cycling, has been headlining the news for sometime reaching a fever pitch since Floyd Landis tested positive after winning the Tour de France in 2006, and exploded when Lance Armstrong confessed to doping on Oprah in January 2013. Top Canadian rider Michael Barry was part of a group of pros that confessed to doping as part of Armstrong's downfall leading to reverberations across Canada and now Hesjedal, winner of the 2012 Giro d'Italia, the first Canadian to win a Grand Tour, has sparked more controversy and reflections across the nation with his admission.
We caught up with Steve Bauer, Geoff Kabush, Jon Watkin and Serge Arsenault to share their thoughts, and expect to have a second round of comments from others tomorrow…
Steve Bauer – Former Pro 1984-1996 – Director Team SpiderTech p/b C10 2008-2012

As a former pro and team manager and advocate for the sport, how did you feel reading about the news regarding Ryder?
Steve Bauer: I do not condone what Ryder did. That said, it's history and does not reflect Ryder's current state. It was a long time ago. Ryder admitted to doping during a period when the UCI and WADA's anti-doping control systems could not find the substances athletes were using. It's been speculated that a huge percentage (make your own guess) of cyclists were using doping products during that period which is loosely referred to as the EPO era – from about the late 90s to about 2007.
I believe that during this period it was not an athlete-to-athlete problem but rather a worldwide problem for sport and WADA since Anti-doping systems were unable to find the products athletes were using. The escalation of use became rampant and so many athletes followed this regimen that it became the norm. It is obvious to me that this was not only a worldwide cycling problem. I hope we are not so naive. But the cycling world chose to do something about it.
The biological passport was introduced by the UCI in 2008 and the cycle of doping use did an about-face. A huge leap in sport history has occurred: world cycling has taken a lead in professional sport on anti-doping – read more here.
Were you surprised by the news of Ryder's doping confession?
SB: Not really. I believe my first response reflects this.
Does this change your view of the significance of Ryder's Giro win?
SB: Absolutely not. Ryder deserves the respect as a legitimate Grand Tour winner. I believe that professional cycling is now the cleanest professional sport in the world compared to say the NHL, NBA, NFL, Premiere League in soccer, due to the fact the UCI has led all other pro sport associations on implementing strict anti-doping systems such as the ADAMS whereabouts and as I mentioned the biological passport in 2008. Ryder's admission pertains to the past during the bad era described above.
I challenge all other professional sports to do the same. Let's take the NHL for an example. There are no whereabouts regulations that these athletes need to adhere to. There is no random, unannounced anti-doping testing in the NHL. There is no blood testing where blood profiles can be monitored 24/7. What do you think happens during the Stanley Cup playoff run to keep the boys in good form to do battle in the corners? Do our Canadian champions on ice skate to the same rules as cyclists? When the NHL signs the WADA code and allows the CCES anti-doping authorities to enter NHL rink dressing rooms un announced and test the pros, I will I stop my questioning and begin to feel more comfortable that pro sports are approaching a level playing field.
And finally, how do you feel it reflects on the current state of cycling in Canada?
SB: This revelation about Ryder using doping substances 10 years ago has absolutely nothing to do with the current state of cycling in Canada. Cyclists here do not have to make bad choices and are able to compete 100% clean. Our sport is in an ideal position regarding anti-doping. If you dope in cycling, you will get caught…how can anyone be so stupid to try to dope with such world leading anti-doping controls in place?
Cycling has been the worldwide leader in cleaning up professional sport and has paid the heavy price in negativity. Unfortunately, it is taking time for people to understand the problem is past.
I challenge all fans to look into our our great Canadian game of hockey and ask some questions and work to ensure that our young junior hockey players don't have to make bad choices when only a few will make the grade to play in the NHL. Don't worry about cycling – we have already got the job done.
Geoff Kabush (Scott-3Rox Racing) – MTB Pro 1993-2013

As a BC cyclist how did you feel reading about the news regarding Ryder's doping admission?
GK: It is a good day for clean sport and cycling.
As a MTB racer were you surprised by the news?
GK: Not a surprise at all.
You raced with/against Ryder before and at the 2003 MTB Worlds – did you think he was using PEDs back then?
GK: It was a widespread part of the culture but I tried to just focus on myself because there was nothing I could do about it at the time.
How do you feel it reflects on the current state of cycling in Canada?
GK: I'd love to be a young cyclist starting my career right now. There is a great environment right now for young riders who can dream as big as they want and chase any dream. It's an exciting time as coaching, hard work, and training is more important than ever. I'm looking forward to being able to share my experience and help the next generation of cyclists.
What are your thoughts on Ryder not have any sanctions because of the statute of limitations?
GK: There probably won't be any formal sanctions but there will be repercussions. Largely it will be up to the cycling community and how they react.
You've been vocal about your love of the sport and saying it's been an easy choice to stay clean. How much do you think it's affected your career and hurt other riders i.e. Andreas Hestler, Mathieu Toulouse…?
GK: I certainly could have won a lot more races and a lot more money but that wouldn't have made me any happier. I enjoy racing for the personal challenge and to see what I can achieve naturally; cheating would ruin any joy I get from riding my bike. I'm lucky I was able to stay in the sport and be successful despite the circumstances and culture. I certainly wasn't alone and luckily I had great teammates like Peter Wedge and Mat Toulouse who fought the same battles. I'm pissed off more for the guys who were forced out, had opportunities stolen, and had to quit.
Jon Watkin – GM Russ Hay's Accent Inns Cycling Team – Race Director Robert Cameron Law Cycling Series

As a key voice for cycling in BC how did the news regarding Ryder Hesjedal impact you?
JW: I was angry and disappointed. I would have had expected Ryder to issue a statement much sooner and to have been more pro-active about coming clean with his doping past. When [Lance] Armstrong came clean, I had hoped Ryder would have also issued a statement to either come clean himself or to clarify his own involvement. Like many others, I had suspicions he may have been lured into the doping culture into the sport earlier in his career. But, to admit this now in response to a tell-all book by a Rasmussen, still seems somewhat disingenuous. I also felt incredibly sad as I thought of how aweful it must be for Ryder's family and close friends.
Were you surprised by the news?
JW: Yes and no. By admitting he doped surprised me at first. I wanted to give Ryder the benefit of the doubt and had hoped that he had chosen the straight and narrow path. He had shown such early promise as a youth and always gradually improved year-over-year as he grew and matured. But, in retrospect, he was in the thick of the doping culture of the sport in the early-mid 2000's. While he has not made specific inferences about his tenure with Phonak and US Postal/Discovery Channel, I had expected that he either participated or had initimate knowledge of what was going on at the time.
You were road racing during the same period that Ryder confessed to doping – were there rumblings about his possible doping at the time?
JW: I did have some early concerns due to the association of some doping scandals from two of his closest friends/training partners: Chris Sheppard admitting to EPO use in 2005 and Roland Green testing positive for prednisolone in 2004. While Ryder had since moved on to road, I could not help wonder if he was going to take calculated risks or show carelessness about over-the-counter medications. But we have to remember, during that time, we were all high-fiving each other as Armstrong kept winning, and road cycling was becoming a mainstream sport in North America.
Any thoughts on what Ryder should do about previous top results including his 2nd place at the MTB Worlds in 2003 despite the statute of limitations ?
JW: Technically Ryder doesn't have to do anything if we follow the statute of limitations rule with WADA. However, I would suspect that we would find ourselves in the same conundrum of determining who rode clean in 2003 to fairly award the medals. Filip Meirhaeghe (BEL) who won the MTB Worlds in 2003 is an admitted doper and Roel Paulissen (BEL) who finished 3rd is also an admitted doper… I suspect that if we continue to go down the list, more names would pop up.
Finally, how do you feel it reflects on the current state of cycling in Canada, and more specifically Victoria / Vancouver Island?
JW: I guess it depends on how you look at it. A lot of people will paint cycling with a broad paint brush and make general unfounded claims that all cyclists dope today, when actually the sport is probably cleaner than most sports right now. In Victoria cycling is part of the culture in the community and is promoted as a cycling-friendly tourist destination. I don't see this going away. Some have already forgiven Ryder for his past sins, whereas others feel that he needs to atone for the opportunities he stole from competitors who raced clean.
In fact, I see this as an opportunity to challenge Ryder to be more active locally in helping people like myself to educate youth, and to be a more vocal advocate against doping while promoting cycling as a healthy, fun, and clean sport. I am hopeful that he will want to make amends and do whatever is in his power to support the local community and help rebuild cycling's credibility.
From a media standpoint, I think the narrative has to change and focus on education, optimism, and change. I am hopeful that the UCI will enable some kind of truth and reconciliation, so that other riders from the "Armstrong era" have a chance to come clean, and then we can truly turn the page on a very dark chapter in the sport.
Serge Arsenault – President of the Grand Prix Cycliste Quebec-Montreal
Serge Arsenault was forgiving of Hesjedal, but quick to call for much stricter sanctions against cyclists caught doping and against their teams.
"I am not discouraged at all," said Arsenault about recent doping revelations in cycling. Hesjedal has admitted to doping about 10 years ago, a time period that Arsenault qualifies as "complete chaos" in the sport. He maintains that some five years ago, about 50% of the work to combat doping had been done and by 2012, that the job was 90% completed.
"It was a massive problem, and it is normal to seek treatment; you go to a hospital where you can heal," Arsenault continued that the system to detect and deter dopers is working.  "There will always be some cheaters," he noted. Arsenault was also quick to point out that doping is prevalent in many other sports besides cycling: "Name any sport. This is a universal problem in society, we want winners."
"The problem exists in every sport, but cycling is the discipline than has the greatest number [of tests]… There can be a 'knock knock' at door [for out-of-competition] testing on Christmas Day. The rules are now so tough. .." Arsenault went on to advocate for stricter sanctions against dopers, including longer sanctions and sanctions against the cyclists' teams.
"Other sports are playing the ostrich game [pretending that there is no problem]. We can only reach some goals step by step. I don't think that I'm naïve. When an individual rider is caught, people say that cycling [has a problem]. I spent many years as a sports journalist. Nobody is saying swimming or track and field are rotten sports when athletes are caught there."
"I don't want to give absolution to Ryder Hesjedal, but he is a good guy. He was quick to admit [that the allegations were true]. But 10 years ago [doping] was common and we cannot punish him [for something] that happened 10 years ago.  He was riding on the same teams as Lance Armstrong and Floyd Landis. We are now seeing signs of light at end of long, dark tunnel."
"I don't want to throw in the towel. I believe in youth and in the system."