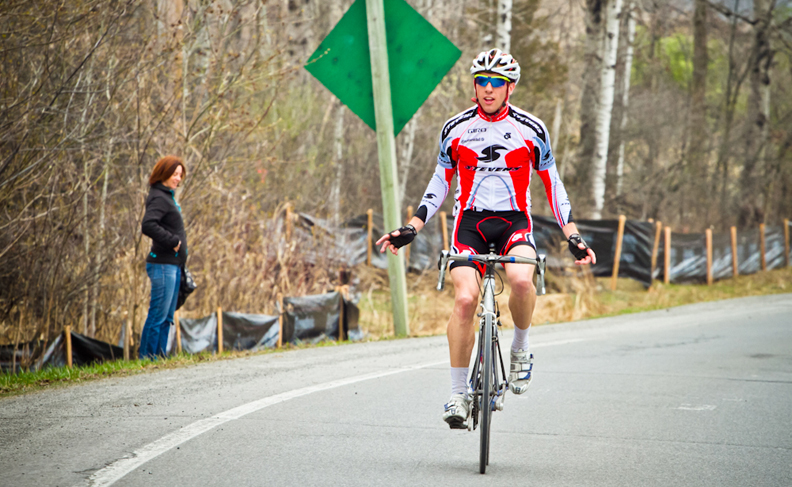 April 17, 2012 (Rockland, ON) – Mike Woods (Stevens), Julie Lafrenière (Stevens), and Yohan Patry (Rocky Mountain) won their respective categories in the 3rd annual Clarence-Rockland Classic hosted by Ride with Rendall this past Sunday.
A total of 150 bike racers from Ontario and Quebec were greeted with nicer-than-expected weather and rougher-than-anticipated gravel this weekend at the Clarence-Rockland Classic. The field included such standouts as national team members Evan McNeely and Patry.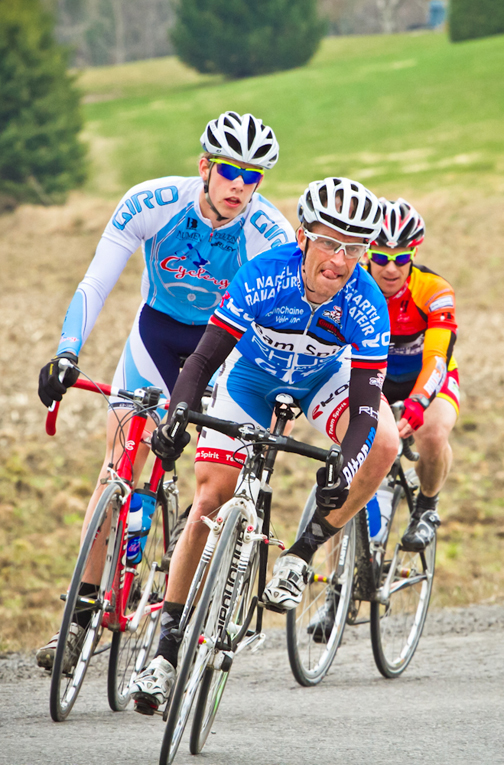 The Clarence-Rockland Race sees riders tackle a challenging 80km loop, nearly 50% of which is on unpaved roads. Construction had left two short sections especially rough this year and there was much pre-race discussion of tire choice. As with the cobbled classics that the race pays homage to, fate was to be a deciding factor on the day.
Duncan Beard (Nine2Five Pro) and Chris Reid (Ride with Rendall) attacked from the gun taking Jamie Pold of Tall Tree Cycles and Monster.ca rider David May with them. Beard and Reid dropped the other two coming over the first gravel climb and continued to ride in front of the field for the first 30km, carving out a lead of slightly over a minute.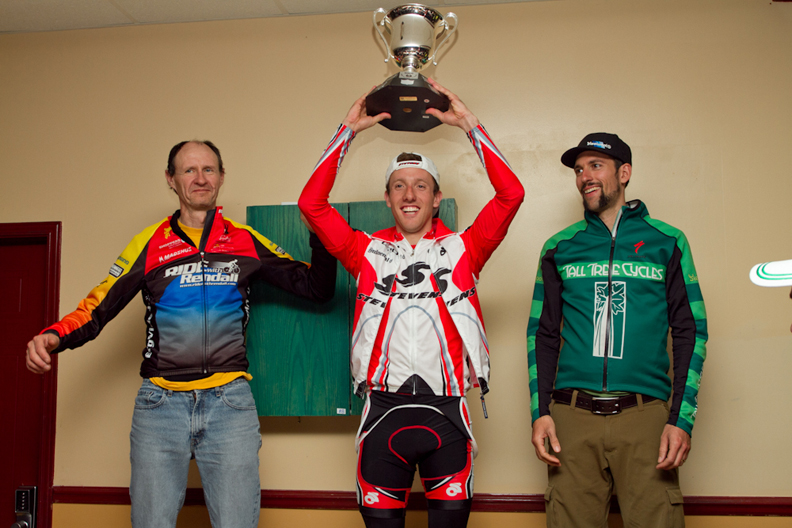 Reid flatted at the first super rough gravel section, leaving Beard to soldier on alone into some cross winds. A flurry of flats in the same section took early favourite, and national cyclo-cross champion, McNeely, out of contention along with a host of others.
Meanwhile, attacks began in earnest as riders tried to press the advantage as the peloton entered the gravel section known as the Gauntlet where Beard was engulfed by the front group. While there were several attempts to crack the field and form the winning move, most of the attrition occurred as riders fell off the pace and slipped out the back.
It was Master C category standout, John Gee, of Ride with Rendall, attacked solo to finally take the race into his own hands with 25km to go. Relatively unknown Woods took off shortly thereafter in hot pursuit. Gee seemed to be on his way to the win (and a third consecutive title for the host club) when he too fell victim to a puncture. Woods swept past the faltering Gee to take the win, but held off the charging remnants of the field for second.
While the win was the first of Wood's short career as a cyclist, he was a laurelled runner in the mile and 3km distances until a persistent foot injury led him to cycling. His past achievements on the track include five national titles, three national records, and a victory in the 2005 Pam Am Junior Championships.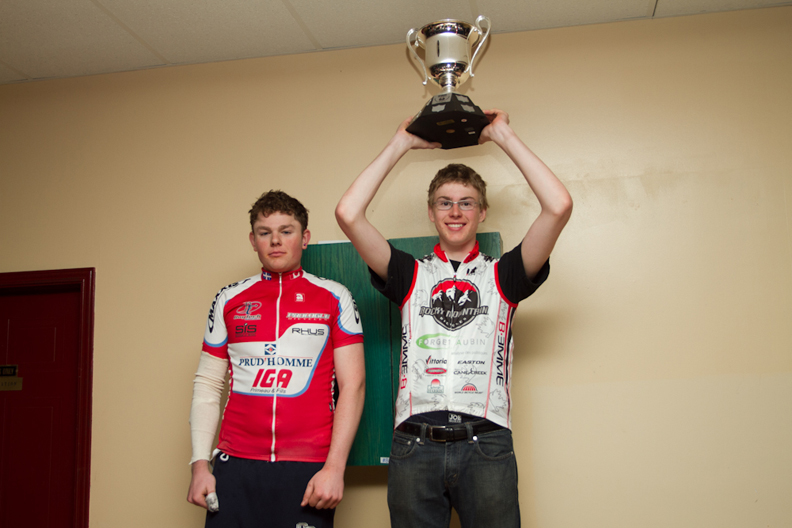 Tall Tree Cycles rider Matt Surch rounded out the podium in third while Patry, reigning junior national cyclocross champion,  took the bunch sprint for 4th overall and a convincing margin of victory in the junior men's category. Lafrenière made it a Stevens sweep of the senior categories, narrowly out-sprinting Heather Shearer (Infinit Nutrition) for the win. Heather Gray (Angry Johnny's) was third.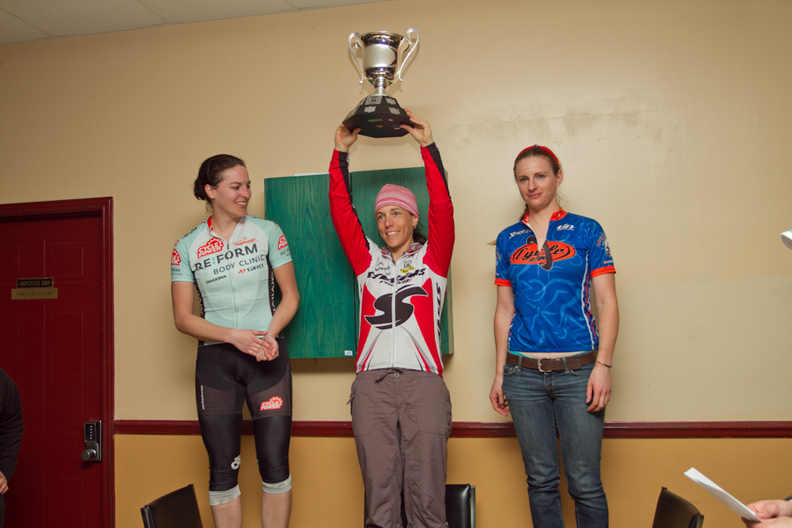 Ride with Rendall would like to give a huge thank you to the City of Clarence-Rockland as well as the 50 volunteers who gave up their Sunday to come out and help with registration, course marshalling, and race logistics. Without their assistance, it simply wouldn't be possible to stage a single loop race such as this.
More photos courtesy of Camille Ansar HERE.
Full results HERE.