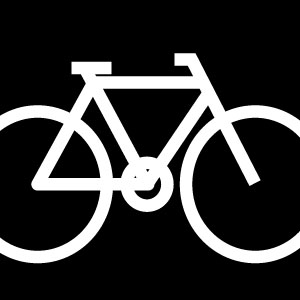 October 02, 2013 (Ottawa, ON) – The Canadian International Trade Tribunal (CITT) agreed to a request for an interim review on the anti-dumping duties on some bicycles imported from Taiwan and China and issued an order September 30 to cease duties on low cost bicycles originating in Chinese Taipei (Taiwan) and China.
This victory for the industry will likely not be felt for many months, until perhaps the 2015 model year, but supporters are finally pleased to see the longstanding tariff – perhaps the longest ever for the CITT – finally rescinded.
The original order, to impose special duties on bicycles (assembled and unassembled) with a FOB (freight on board) value of $225 or less (approx. $400 retail), dates back to 1992 and has been extended many times, ostensibly to "protect domestic bicycle production." The last significant domestic bicycle manufacturer, Raleigh Canada with a plant in Waterloo, QC, ceased production in mid-2013. An initial interim review request back in Jan. 2013 was rejected by the CITT but a second request hit pay dirt.
The Bicycle Trade Association of Canada (BTAC) is now preparing to contact, Jim Flaherty, the Minister of Finance, to fight against additional tariffs on bicycles that were not positively addressed in the last budget – more on this development shortly.
Full text of CITT order is here.
A notice on the Bicycle Trade Association of Canada (BTAC) web site reads:
"As you are aware, BTAC has been aggressively involved in representing its members at the CITT regarding an interim review of an order made concerning bicycles, assembled or unassembled, with wheel diameters of 16 inches (40.64 cm) and greater, originating in or exported from Chinese Taipei and the People's Republic of China, excluding bicycles with an FOB Chinese Taipei or People's Republic of China selling price exceeding CAN$225 and excluding bicycles with foldable frames and stems."
"We have been advised today by the Canadian International Trade Tribunal – CITT – that our interventions to have the order rescinded were successful."
"This now allows BTAC to lobby the federal government to add bicycles to its tariff elimination pilot announced in the 2013 budget.  We now move our efforts to securing a political victory regarding tariff elimination."
"Winning a political victory has already begun.  We will be in contact with you shortly with a number of ways in which you can help BTAC in our political campaign."
"In the meantime, please contact Sue Hall at admin@btac.org if you know your local conservative MP."