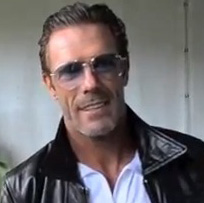 October 01, 2012 (Niagara-on-the-Lake, ON) – Jackson Triggs Winery in the heart of Niagara-on-the-Lake hosted Mario Cipollini and the B1 Group as they launched their new line of MCipollini bicycles on Sunday, Sept. 30 (check our MCipollini Boutique vid here).  Heavy rain greeted the Lion King as he mingled with the tifosi, who were eager to meet the sprinting legend. As Krys Hines of Cafe Domestique poured expresso and everyone waited for the clouds to clear, the boys at Pedal Magazine managed to secure Mario for the following interview.
Once out on the bikes, the one hundred or so riders took in the surrounding area with a 60km ride headed by Steve DeBoer of Zoom Leisure.  Mario was clad all in black, looking every bit "Bond", which incidentally is the name of his $20,000 ride. North American distributer Vito Barbera from B1 Group, and Tim Lefebvre share a quick overview of this high-end model in this second part of the video.
Post-ride the group gathered in the back of the winery, and were treated to a great lunch along with wine tasting as they listened to some jazz and soaked in the rays that finally came out to bless Cipo's Ride. For most it was a real treat to finally meet the 2002 Road World champion, and legend who is Mario Cipollini.