September 22, 2011 (Gatineau, QC) – The National Capital region will again welcome the world's elite women cyclists to Gatineau from May 17 to 20, 2012. The International Cycling Union (UCI) today announced at the World Cycling Championships in Copenhagen that Gatineau will once again host Canada's two women's international road cycling events of the 2012 calendar, the road race and time trial.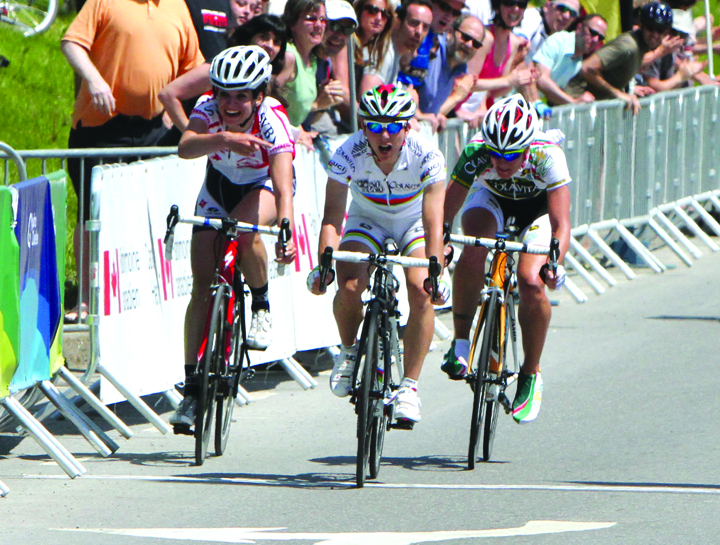 With teams and riders dreaming of the 2012 Olympics, UCI events leading up to the games will be very important for athletes seeking to earn UCI points needed to qualify for the Olympic Games in London. Both the Chrono Gatineau time trial and the Grand Prix Cycliste Gatineau road race will be the last chance for many riders to gain valuable Olympic qualifying points.
For the third year, the President of the Grand Prix Cycliste Gatineau, Ms. Frédérique Moulin, is thrilled to welcome the elite women's cycling world. "We want to once again support the development of women's cycling in Canada and showcase these high-level cycling events to the people in the National Capital region."
The Chrono Gatineau 19-km individual time trial will be held on May 17, 2012, with 2011 champion, Clara Hughes, on hand to defend her title. The Grand Prix Cycliste Gatineau, a 100-km mass start road race, will take place two days later, on May 19, and Quebec's Joëlle Numainville, the 2010 champion and runner-up in 2011, promises to come back and regain her title.