May 09, 2017 – Chris Froome (Team Sky) was the victim of a road rage incident today but escaped without serious injuries according to social media. A tweet by Froome reads… "Just got rammed on purpose by an impatient driver who followed me onto the pavement! Thankfully I'm okay. Bike totaled. Driver kept going!" An accompanying photo shows his bike with the read wheel crumpled.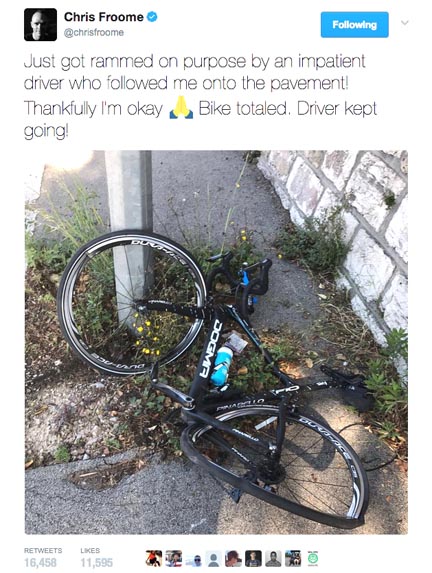 Froome was apparently on a training ride. This follows about two weeks after the death of Italian cyclist Michele Scarponi also on a training ride.
Stay tuned for more details.