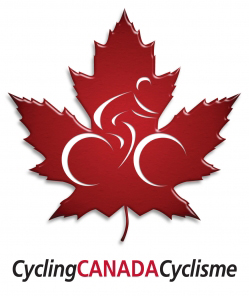 August 19, 2013 (Milton, ON) – The Track Sprint Coach will be a key member of Cycling Canada's high performance coaching team determined to achieve podium success at the World Championships and Olympic Games.
Overview of Cycling Canada:
Cycling Canada (CC) is the recognized authority by the UCI (Union Cycliste International) on all aspects of cycling in Canada, including BMX, Cyclocross, Mountain Bike, Para-Cycling, Road and Track. Founded in 1882, Cycling Canada aims to create and sustain an effective system that develops talented Canadian cyclists to achieve Olympic, Paralympic and World Championship medal performances. With the vision to be a leading competitive cycling nation by 2020 celebrating enhanced international success, increased national participation and world class event hosting, Cycling Canada manages the National teams, hosts national and international events, and administers community programs to promote Cycling in Canada.
Job Description:
The Track Sprint Coach will implement the technical direction that will lead to the building of a robust world class sprint program. With the support of the Track Integrated Services Team (IST), the Track Sprint Coach will establish an optimal daily training environment through the creation and implementation of world class training programs for identified track sprinters. The Track Sprint Coach will work closely with the Track Development Coach to establish talent identification and development strategies to increase the mass of international calibre athletes coming into the track program.
The Track Sprint Coach will be a key member of Cycling Canada's high performance coaching team determined to achieve podium success at the World Championships and Olympic Games.
Key Responsibilities include but are not limited to:
– Ensure optimal daily training environment for all identified elite and development sprint track athletes.
– In collaboration with the IST, ensure the planning, implementation, monitoring and evaluation of athlete training and preparation for    competition.
– Develop and execute annual Track Sprint program budgets.
– Ensure optimal competitive and training conditions and the completion of all support activities required for effective execution of National Team programs.
– Assist in the development of yearly track sprint program selection policies
and ensure constant follow-through of the policies.
– Provide counsel to the Performance Development Director or Development Coordinator in matters pertaining to the track LTAD framework and the coaching content of the track NCCP modules.
Knowledge and Skills:
Cycling Canada is looking for a coach that has worked effectively in a national or similar high level structure or program, has had success coaching at the international level and has superior interpersonal and motivational skills. The successful candidate will need to be certified at Level 4 of the National Coaching Certification Program or eligible for equivalency based on past experience.
The following knowledge, skills or experience will be considered assets:
– experience in the application of sports science, sports medicine and technology to improve performance
– evidence of professional development activities that contribute to the coach's ability to lead a successful program
– the ability to communicate in both official languages
– the ability to work with new technologies to communicate with athletes and coaches within the system
Salary & Benefits:
The minimum salary level for the position will be $ 80,000 which may be increased based on past experience and success. The successful candidate will be eligible for extended health and dental benefits (family or single) upon commencing employment. Eligibility for further benefits will be determined by the Human Resource Guideline.
This position is subject to a six-month probation; at the end of which a documented performance review will be completed.
Starting Date:
To be determined
Location:
The coach will work at a location determined in conjunction with the High Performance Director – Head Coach from the date of employment to September 1, 2014 at which time the position will be located at the Mattamy National Cycling Centre in Milton, Ontario.
Application Deadline:
Persons interested should send an expression of interest cover letter and resume for this position to general@cyclingcanada.ca by August 30, 2013
All applications will be confidential. We thank all those who apply. Only individuals selected for further consideration will be contacted. Cycling Canada Cyclisme promotes Employment Equity.
This Position is Financially Supported by Sport Canada