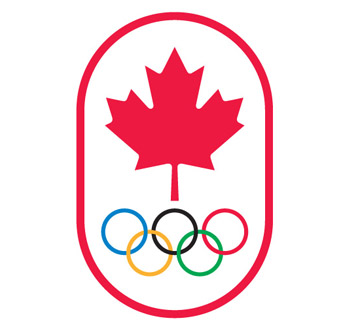 April 15, 2015 (Montreal, QC) – Be a part of building and servicing a national brand.  The Canadian Olympic Committee (COC) is a national, private, not-for-profit organization committed to high-performance sports excellence.  We are the largest private supporter of high performance sport in Canada and we are responsible for all aspects of Canada's involvement in the Olympic Movement, including participation in the Olympic and Pan American Games.
The COC is seeking a dynamic individual to join its Montreal office. The Program Manager, NSF Services is responsible for the project management and coordination of the programs and services offered by the NSF Services team including:
Bidding and Hosting
the NSF Leadership Summit
the NSF Enhancement Initiative
the Incubator Initiative
and at-Games services
Reporting to the Director, NSF Leadership, the Program Manager's duties also include reviewing the department's information management processes, tools, and reporting.
Core Responsibilities and Priorities:
1) Bidding and Hosting
Maintain inventory of NSF bidding and hosting plans.
Be the initial point of contact and referral agent for NSFs looking for support and guidance with their bidding and hosting initiatives.
Manage NSF applications for Bidding and Hosting support;
Track the implementation of NSF Enhancement projects related to bidding and hosting.
Monitor and track COC supported NSF Enhancement projects related to bidding and hosting; prepare reports, monitor budgets, share key learnings.
Organize webinars and other transfer of knowledge forums.
Manage COC-CSTA joint projects: panels at CSTA Congress, tool development.
Coordinate COC participation in Sport Accord and other functions.
 2) NSF Services
Maintain database of Canadians serving on International Federations, and in other positions of influence;
Maintain database of NSF leadership (CEOs/Presidents/Chairs).
Assist with the organization, and recording of NSF CEO conference calls.
Assist with the organization of Incubation activities.
Assist with nurturing and sustaining relationships (drafting letters and of congratulations and thanks, recognizing breakthrough performances,).
Environmental scanning: monitoring NSF websites, reading annual reports, flagging items of interest or escalating issues.
Monitor calendar of NSF events and recommend events to have COC representation at.
Provide support for the introduction of an NSF Internship Program for TORONTO 2015.
Provide support for the COC Sport Strategies and Partner Relations Committee;
Provide support for the execution of workshops at COC Session meetings/NSF Leadership Summits and other COC organized NSF Leadership events;
Contribute to Sport Partner relations and liaison (e.g. prepare reports for Canadian Sport Institutes, serve on NSO Demands Calendar Working Group).
Manage salary survey to be undertaken on behalf of the NSF Community in 2016.
Make contributions to other key areas of the COC upon request including Celebration of Excellence, alignment initiatives, Board and Session preparations.
Qualifications and Critical Skills:
University degree (preferably in a sport related field or business field)
Required proficiency in Excel, Word, and PowerPoint
Canadian Sport System (asset to have had work experience in a NSF or PSO)
Prior administrative and coordination duties
Experience in the Canadian Sport System will be viewed as an asset
Prior experience on a bid committee or host organizing committee is an asset
Planning, project coordination, budgeting, problem solving
Strong communication skills (verbal and written)
Ability to work in and contribute to a strong team environment
Ability to multi-task and good time management skills
Strong attention to detail and thoroughness
Ability to work under pressure and under tight deadlines
Some evening and weekend work is required on occasion
Minimal travel is involved
Bilingualism required (English and French)
Compensation:
Competitive salary based on experience, excellent benefits package.
Contact:
Please send all cover letters and resumes by April 16, 2015 to applications@olympic.ca citing the position title in the subject line.  No telephone calls please. We thank all applicants for their interest; however only those selected for an interview will be contacted.