July 28, 2011 (Bochum, Germany) – About a dozen of Canada's top male road cyclists have either just arrived in Europe or will be doing so in the next few days. The list includes David Veilleux (Europcar), Pierrick Naud (Canadian U23 team), and nine riders from Canada's only Pro Continental team, SpiderTech p/b C10. The latter list includes: Ryan Anderson; Mark Batty; Zach Bell; Guillaume Boivin; Martin Gilbert; Hugo Houle; Will Routley; and Svein Tuft while Simon Lambert-Lemay will join the group later.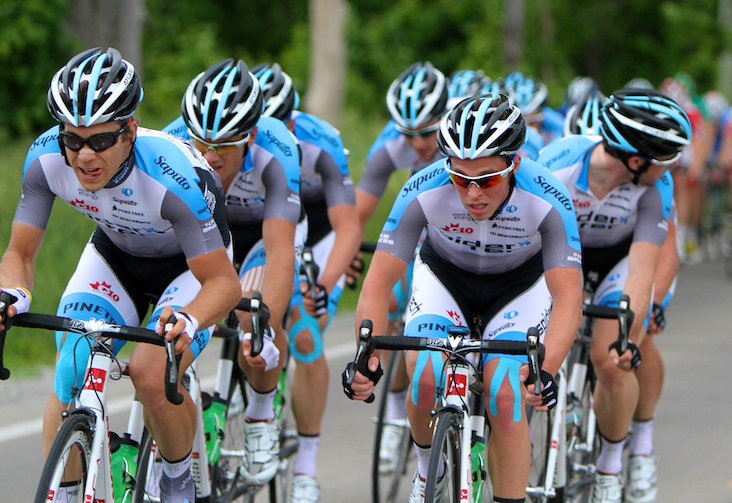 "The BC boys have arrived and we are in Bochum (Germany) awaiting the Sparkassen Giro here on Sunday (July 31)," SpiderTech's Director Sportif and co-owner Steve Bauer told us from Germany. "The rest of the boys drop in tomorrow," he added. Bauer mentioned that the team's European calendar includes Sparkassen Giro, Tour de L'Ain, Tour de Limousin, Chateauroux Tour de L'Indre, GP Zottegem, and GP Overijse. The last race on the team's European calendar (Overisje) finishes on August 24.
"We will try to win some races as always. And get prepped for the World Tour races in Quebec City and in Montreal on September 9 and 11," responded Bauer when we asked what the Europe objective was. "All races will be tough. We are aiming for stage wins. It's just sad we are missing Keven Lacombe, who has been great this year."
Lacombe suffered an unusual jawbone break at the National Criterium Championships on June 26 and is unable to speak or open his mouth at present according to a report in the Abitibi Express. We wish him a speedy recovery and hope to see him back on his bike for the Quebec City and Montreal GPs, if not sooner.
Meanwhile Veilleux told us that he is flying to Europe today in preparation for his participation in the Tour of Denmark (August 3-7) after which he will rejoin his team mates including Thomas Voeckler and Pierre Rolland who both distinguished themselves at this year's Tour de France.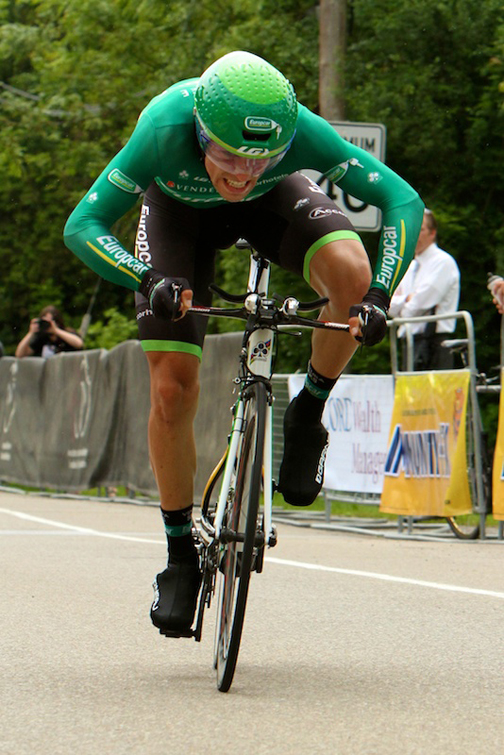 Voeckler, who was the man in yellow for much of this year's TdF, is described by Veilleux as a prankster with a talent for making others laugh according to La Presse. Veilleux and Voeckler shared a hotel room at a Belgian race earlier this year. Veilleux will probably compete in other European races, but was unsure which ones when we spoke with him.
Another Canadian rider, Pierrick Naud (Rocky Mountain-Desjardins Valeurs mobilières), told us Tuesday that he is leaving in the next few days for Belgium to join the Canadian U23 team there to race in Belgium, France, and in Holland. "I am hoping to make the selection for the Road World Championships," he said. The 2011 UCI World Road Championships take place from September 19-25 in Copenhagen, Denmark.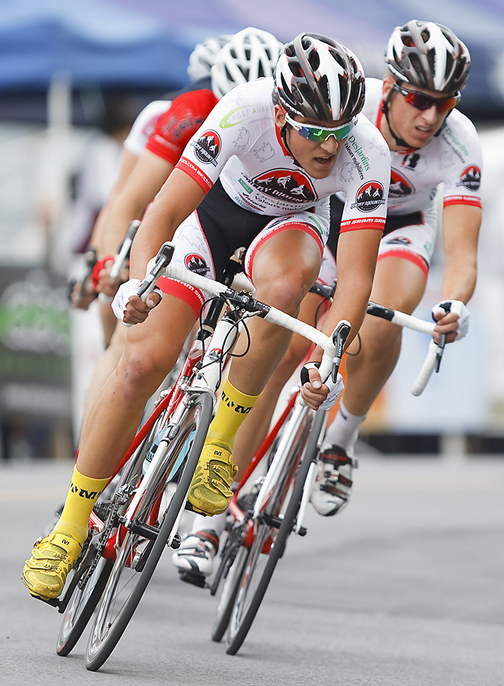 SpiderTech Euro racing calendar HERE.
La Presse interview with Veilleux (in French) HERE.
Report on Keven Lacombe (in French) HERE.