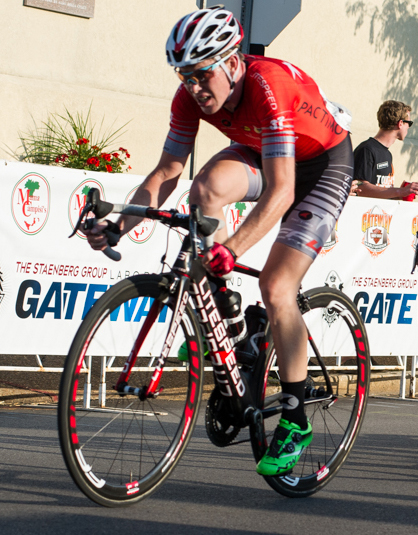 June 22, 2016 – Canada's men and women have been busy across the boarder, with results to show, placing amongst the top professional riders in the 2016 USA Crits Championships Series after the seventh (men's) and fifth (women's) round.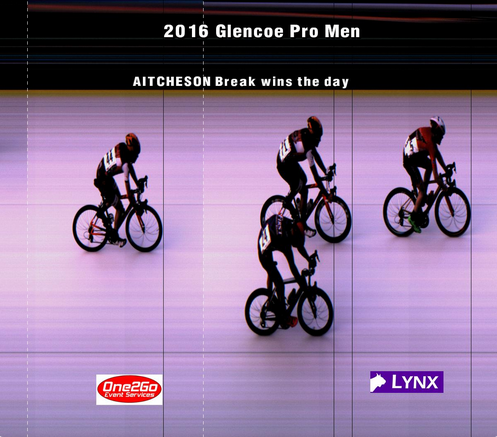 Ryan Aitcheson (Astellas Cycling Team) now sits 2nd overall, with two wins to his name in the series. First, at the Athens Orthopedic Clinic Twilight Criterum at Speedweek on May 7th. He followed up that win more recently, June 4th, at the Glencoe Grand Prix, as he lapped the field with two other riders. With the support of his teammates, Aitcheson pushed on to take the win.
Also from Ontario and on fire is Ed Veal of RealDeal D'Ornellas p/b Garneau. Veal has been racing aggressively and making his presence well known throughout the series. At the Athens Orthopedic Clinic Criterium, he raced in the series Lap Leader's jersey; points are awarded on each lap to the first rider across the line. Veal now sits 6th overall in the series.
On the women's side, the series started at Speedweek with stop number one at the Charlette Criterium on April 30th in North Carolina. At Speedweek, Quebec-based rider Marie-Soleis Blais (guest riding for Fearless Femme) rode her way to a career highlight, taking the win at the Athens Orthopedic Clinic Twilight Criterium. This put Canadians on the top step of both the men's and women's Professional races.
Now sitting amongst the top 5 overall in the series is Ontario's Jamie Gilgen (Visit Dallas DNA Pro Cycling) in 3d and Ashley Barson (Rise Racing) in 5th. Gilgen made a name for herself last year on the US criterium circuit (NCC), while racing for Rise Racing. Her persistence and drive saw her get her first Professional contract for 2016 with Dallas based Pro cycling team. At the Glencoe Grand Prix, Gilgen rode aggressively, getting into a late race break of three. With two laps to go, she broke away taking a solo win.
Barson has also been racing consistently, progressing with each event. Among her top results are a 6th at Athens Orthopedic Clinic Twilight Criterium and a 4th place finish at the Glencoe Grand Prix. She now sits 5th overall in the series, with only two more races on the women's calendar. Glencoe Grand Prix was yet another event where Canadian men and women took top honours in the Pro fields.
USA Crits Championship Series 2016 (remaining races)
– Andersen/Banducci Twilight Criterium – July 16th
– Red Bank Championship Cycling – August 6th *** Men's ONLY
– Iron Hill Twilight Criterium – August 20th
As we head into the 2016 Canadian Road National Championships June 25-June 29 let's see how these and other Canadians stack up against each other at the final Criterium event on June 29 when Team Canada's Rio 2016 squad will also be named. Then it's back down to the USA to wrap up the Crits series and hopefull bring home more hardware.
Men's USA Crits Championship Series standings here.
Women's USA Crits Championship Series standings here.