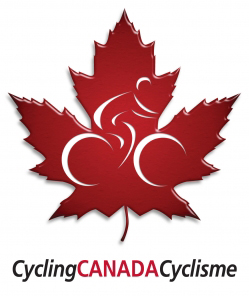 April 04, 2014 (Ottawa, ON) – The Canadian Women's Road team will make its spring debut in Europe this week.  Between April 7 and May 4 eight riders will tackle a busy race schedule in Holland, Belgium and Luxembourg with a mix of one day races, stage races and the iconic Fleche Wallonne World Cup.  The riders will stay at the Canadian base, located in Tielt-Winge, Belgium.
The team is a mixture of experienced and development riders, some of whom will be contesting races on European soil for the first time.  This concentrated block of racing will provide the riders with early-season intensity as well as the opportunity to race against the best in the World.
The Canadian team boasts Track World Cup champions and World Championship silver medalists Allison Beveridge and Steph Roorda, who will be accompanied by a mix of track endurance and road athletes.
Racing Program
– 07.04.2014 – Grand Prix de Dottignies (UCI 1.2) BEL
– 09.04.2014 – 13.04.2014: Energiewacht Tour (2.2) NED
– 20.04.2014 – Ronde van Gelderland (1.2) NED
– 23.04.2014 – Fleche Wallonne (CDM) BEL
– 25.04.2014 – van Borsele ITT (NE) NED
– 26.04.2014 – EPZ Omloop van Borsele WE (1.2) NED
– 27.04.2014 – Dwars door de Westhoek (1.1) BEL
– 02.05.2014-04.05.2014 – Festival Luxembourgeois (2.1) LUX
Riders
– Allison Beveridge (Calgary AB)
– Annie Ewart (Victoria BC)
– Catherine Desseureault (Ville-Marie QC)
– Gabrielle Polote-Fortin (Neuville QC)
– Leah Kirchmann (Winnipeg MB)
– Annie Foreman-MacKey (Hamilton ON)
– Steph Roordaa (Vancouver BC)
– Anika Todd (Victoria BC)
Support Staff
– Denise Kelly – Road Coach
– Craig Griffin – Track Endurance Coach
– Michel L'Hoest – Soigneur
– Dan Peters – Mechanic