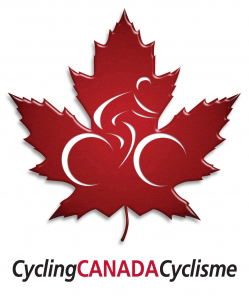 June 14, 2013 (Segovia, Spain) – The Canadian Para-cycling team opened its competition today with two podiums at the second competition of the 2013 UCI Road Para-cycling World Cup tour.
The new Canadian women tandem of Robbi Weldon (Thunder Bay, ON) and Emilie Roy (Bromont, QC) took part of their second time trial race of the season, and they once more stepped on the podium with a second place, 45 seconds behind the victorious tandem
In the Women C4 time trial race, Marie-Claude Molnar (Ste-Agathe, QC) won the two-woman race with a time of 34:12.05, a 6:53 gap over her competitor. Molnar won the bronze medal at the Paralympic Games in the time trial.
Shelley Gauthier (Toronto, ON) is the only Canadian tricycle to race in Spain. Gautier opened her season on the right note, winning the race with a 14 minutes gap over her lone opponent.
In the men's tandem races, Alexandre Carrier (Bromont, QC) raced for the first time with a new guide, Aroussen Laflamme (Québec, QC), and the tandem placed fourteenth after 22 kilometers of racing, 3:50 behind the winning time.
In the handcycle categories, Canada had three competitors in the race. Mark Ledo (Maple, ON) took part in the H3 category, and took the fifth spot.  In the H1 race, Robert Labbé (Québec, QC) rode to the eighth position while Mark Beggs (Montréal, QC) raced to the seventh place.
The action in Segovia resumes tomorrow with the first set of road races.
Results
Women, Tandem
1. TURNHAM, Lora/HALL, Corrine (GREAT BRITAIN) 28:59.62
2. WELDON, Robbi/ROY, Emilie (CANADA) 29:45.19 +45.57
3. DUNLEVY, Katie-George/DALTON, Anne (IRELAND) 30:40.64 +1:41.02
Women, C4
1. MOLNAR, Marie-Claude (CANADA) 34:12.05
2. BURNS, Roxanne Mathieson (SOUTH AFRICA 41:05.25 +6:53.20
Women, T1
1. GAUTIER, Shelley (CANADA) 24:23.58
2. MATICKOVA, Simona (SLOVAKIA) 39:05.64 +14:41.07
Men, H1
1. ROHAN, Mark (IRELAND) 18:56.11
2. MAZZONE, Luca (ITALY) 19:06.11 +10.00
3. GROULX, William (USA) 19:43.09 +46.98
=========
8. LABBE, Robert (CANADA) 21:40.71 +2:44.59
Men, H2
1. ABLINGER, Walter (AUSTRIA) 15:45.85
2. PODESTA, Vittorio (ITALY) 15:49.18 +3.33
3. BERSET, Jean-Marc (SWITZERLAND) 16:07.51 +21.66
=========
7. BEGGS, Mark (CANADA) 17:24.51 +1:38.66
Men, Tandem
1. AVILA RODRIGUEZ, Ignacio/FONT BERTOLI, Joan (SPAIN) 26:32.54
2. VENGE BALBOA, Christian/LLAURADO CALDERO, David (SPAIN) 26:50.83 +18.29
3. POLAK, Marcin/LADOSZ, Michal (POLAND) 26:54.39 +21.85
=========
14. CARRIER, Alexandre/LAFLAMME, Aroussen (CANADA) 30:22.90 +3:50.36