February 08, 2014 (London, ON) – Jack Burke, a junior member of the Canadian Team who tested positive for a banned substance at the 2013 Desjardins Tour de l'Abitibi was let off with a reprimand instead of a two-year suspension. Burke, who was 18 at the time of the decision, tested positive for a trace amount of HCTZ (hydrochlorothiazide) in his urine during a doping control test in Malartic, Quebec, on July 18.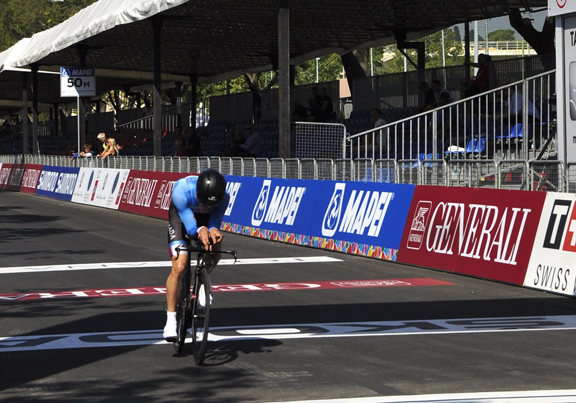 HCTZ, a banned substance, is a thiazide diuretic which can reduce fluid retention. It can can also be used as a masking agent to hide other banned substances.
A hearing chaired by arbitrator Richard H McLaren of the Sport Dispute Resolution Centre of Canada (SDRCC) pitted Burke, as represented by James Bunting and Chantelle Spagnolla, against Cycling Canada represented by Brett Stewart. The UCI was represented by Dominique Leroux, who was also present as an observer.
Cycling Canada argued for a two-year suspension as normally stipulated by the World Anti-Doping Agency (WADA) code. Burke's representatives argued that the HCTZ was likely caused by accidental ingestion of contaminated water, that there was no intent to take a banned substance, and the appropriate sanction was merely a reprimand. The SDRCC document, dated October 2, 2013, counts 17 pages.
McLaren wrote that he found Burke to be a "credible witness" and took the cyclist's young age and the consequences of a two-year sanction into consideration – Burke thought he might never race competitively again. The quantity of HCTZ found in his urine was near the lower limit of detectability and that it would not have helped his performance nor masked other substances at this level. While Burke has received only a reprimand, this nonetheless counts as a first doping offence.
The doping spotlight continues to shine bright as this case involved current and relevant issues as references were made to Spanish cyclist, Alberto Contador (Team Tinkoff-Saxo), who was found to have trace amounts of clenbuterol at a doping control test at the 2010 Tour de France and was eventually stripped of his TdF victory that year. Pedal readers may also recognize Richard McLaren's name as one of three arbitrators who convicted Floyd Landis of doping at the 2006 TdF.
SCRCC order here.