December 19, 2015 – As cyclists, we often have some commitment to wear a team or club kit when riding. This does not apply to socks. Nobody can tell socks what to do. This is your chance.
Sneaky Socks was started by professional mountain bike racer Evan McNeely. We only have two designs, but want to grow with your support. More designs. More flare. More fun. Our socks don't necessarily match with anything. But they do match with everything.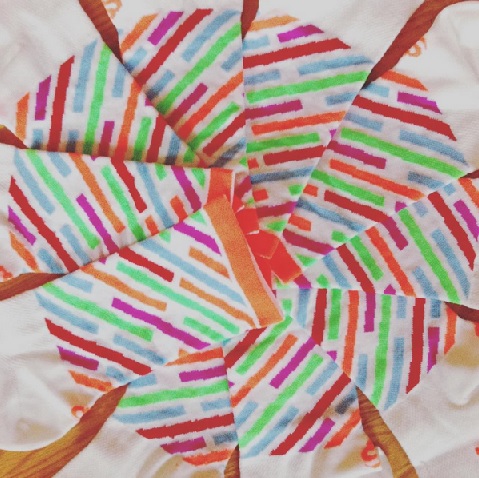 We are strictly a sock store specializing in custom, original sock designs that will make your friends jealous. Everybody loves socks. They provide an outlet for self expression and uniqueness while still allowing you to appear like a legitimate adult. You can't wear a tie-dye shirt to your office job, but you can wear a pair of dope-ass socks (your boss might actually give you a promotion for the latter).
Starting small, but thinking big. We need your help to get more designs flowing. Tell your wife, tell your friends, tell your kids, tell your dog.
Is Sock Doping a Real Thing?
We all know that regular doping, the filthy illegal kind, can certainly increase your athletic performance. Hundreds of well-paid, professional bike racers and wannabe Masters World Champions, wouldn't inject themselves with toxic chemicals if it didn't. However, we propose that you substitute this life-degrading, illegal form of doping for one that is a lot more fun. Could Sock Doping, the popular Instagram hash-tag, actually improve your athletic performance in the same way EPO or testosterone can? Ladies and gentleman, yes it can.
There is in an old saying, first uttered by an ancient Greek philosopher, I'm sure, that goes like this: "Look good, feel good. Feel good, go fast." Read it again. And again. Because this is the source of the sock doping phenomenon.
"Look good, feel good. Feel good, go fast."
Wearing a dope ass pair of socks really can make you go faster. To make this clear, let's put it a different way, "Wear dope socks, look really fresh. Look really fresh, crush peoples souls." It is that simple. One form of doping involves injecting yourself with unknown chemicals. This form of doping involves slipping on fluffy, cotton artwork that is intentionally matched with your shoes. The later probably outperforms anyways.
"Wear dope socks, look really fresh. Look really fresh, crush peoples souls."
Be forewarned, although there is no formal testing procedure for this form of doping, you're wearing your heart on your sleeve every time you sock dope. Everybody see's, everybody knows. Hence, there are two different ways you can sock dope successfully.
You can decide to sock dope only every once in while. Hold your card close. Wear regular, plain Jane socks 90% of the time. And then BAM. Whip out something special on the Tuesday night ride and lit things up Tom Boonen style.
Consistently change your sock game up. Always sock doping, but always in new ways to keep the doping benefits topped up.
How do you sock dope?
For more information visit here.