July 12, 2011 Canadian DH Girls is excited to announce the addition of Sarah Leishman. Living in Whistler, 'Leishner' is undisputedly one of the most progressive female riders in Canada. If Sarah does not win a local DH race, it's probably because she just wasn't there!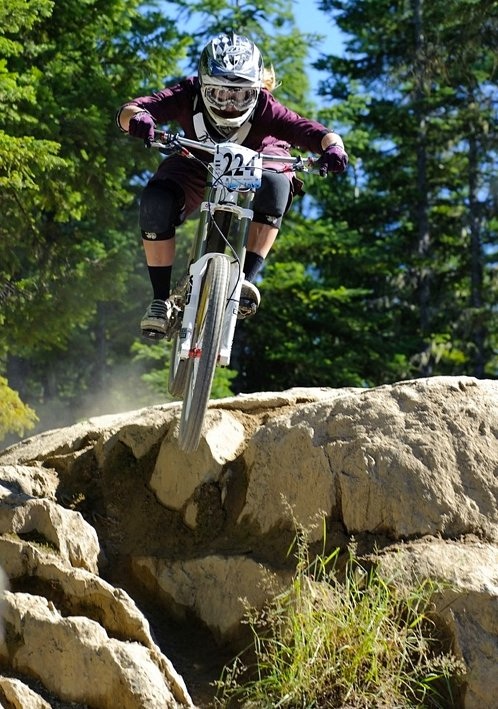 You'll also spot her coaching, coaching coaches, picking up the pieces as a Bike Park Patroller and generally being one of the wittiest girls you'll meet. Watch for her at Crankworx, on the bike and on the mic!
Canadian DH Girls is a crew of Canadian girls who love to ride bikes. Sarah joins Katrina Strand, Claire Buchar, Micayla Gatto, Miranda Miller and Danice Uyesugi.  Each girl has a different story to tell, check out their world HERE.