July 26, 2011 (Pescadero, California) – With her 4th place overall finish at the Cascade Classic, Erinne Willock of Team TIBCO/To the Top secured the overall individual title of the Women's Prestige Cycling Series. The four-race series also included the Redlands Classic, the SRAM Tour of the Gila and the Nature Valley Grand Prix.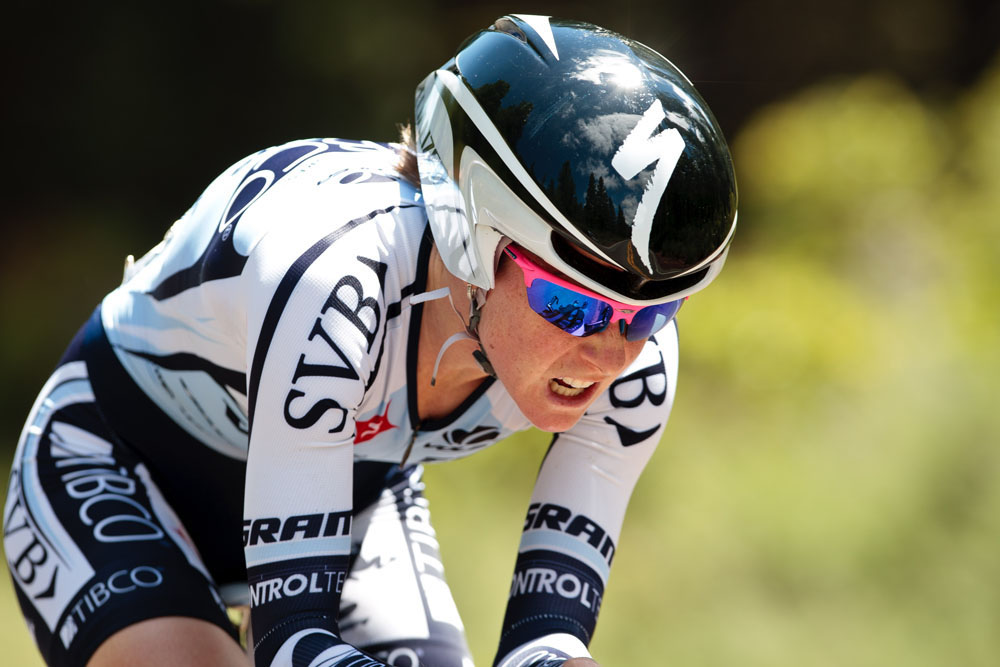 Willock won the title despite missing the SRAM Tour of the Gila after breaking her scapula while racing in Europe in April. Before the injury, she posted 2nd overall at the Redlands Classic.
"Winning the title is a really nice bonus," Willock said. "I've been racing strong all year. I had a really good Redlands, and I felt great heading over to Europe. It's unfortunate that I was injured and missed Gila. But I came back with good form after the injury, and I'm really glad that I was able to do well at the last two races. All the races in the Series are big and I'm happy I was able to do well at all the ones I participated in."
Willock came back from her injury in mid-May at the GP Gatineau. By the time she hit Nature Valley, she was back up to speed, where she took another strong 2nd overall. She showed her strength and consistency again at Cascade.
"We've been able to rely on Erinne every race she's contested this year," said Team Directeur Sportif/Manager Lisa Hunt. "She's always been a consistently strong performer and it's nice to see her rewarded for her efforts with this title."