August 25, 2011 (France) – Canada's defending DH Worlds silver medallist Steve Smith (Devinci Global Racing) is flying home from France today following a few days of tests concerning the injury he suffered during a training run at the World Cup finale in Val di Sole, Italy this past weekend. He will miss the 2011 MTB and Trials World Championships in Champery, Switzerland Aug. 31-Sept. 4.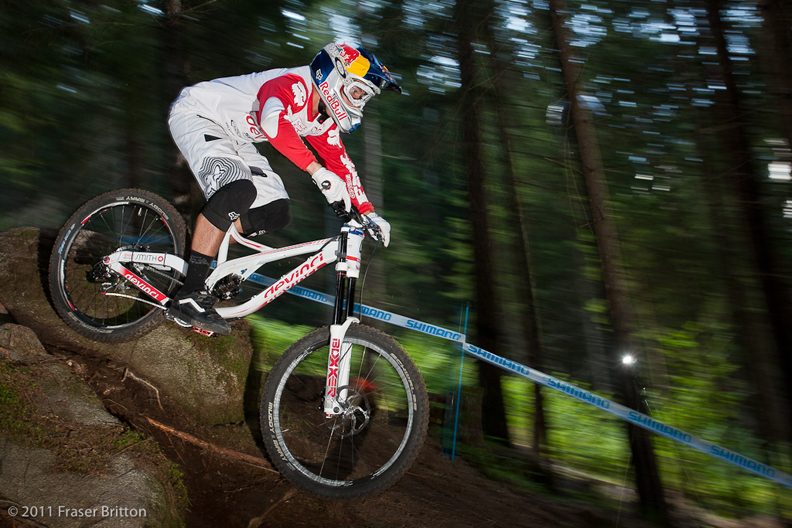 Smith broke his tibia and damaged his fibula as well during the crash requiring surgery to repair. The top Canuck, who is having a great season qualified second in Italy, but was not able to race the final and ended up fifth overall on the overall series podium.
"The sooner I can get home and this work done the sooner I can get focused on my next goal, training for next season," Smith told Pedal. "I want to come back stronger and faster than I left.  I'm really disappointed but it could have happened mid-season which would have been a lot worse. I would have preferred to finish VDS as it's my favourite race, but shit happens and it's time to get it fixed."
Smith dazzled fans at home last year when he had the run of his life at the 2010 MTB Worlds in Mont Ste-Anne taking home the silver. We wish him a speedy recovery.