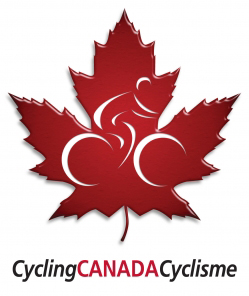 March 28, 2015 (Apeldoorn, NED) – After coming onto the Canadian Para-cycling team less than a year ago, Ross Wilson of Calgary, AB clenched his first international podium on Friday at the 2015 UCI Para-Cycling Track World Championships.
The morning qualifying session of the individual pursuit event saw Wilson qualify with the second fastest time of 4:04.019, ten seconds behind the eventual world champion Zhangyu Li of China and ten seconds in front of the Argentinian rider Rodrigo-Fernand Lopez.
In the final bout for the gold medal, the strategy for Wilson was to start off as fast as possible knowing that Li, the world record holder and 2012 Paralympic silver medallist, was a fast starter and could potentially overtake the Canadian, thus ending the race. In the end, Wilson was caught after a little more than a third of the way into the final ride.
When asked what he thought of his performance today, the Calgary native commented: "I thought that for me the performance today was a personal best. In only my second track race ever, it was amazing to be competing with para-cyclists of this caliber."
Wilson went on to add: "I appreciate more how technical track cycling is. I am confident that in working with my personal coach Cam (Jennings), the national team coaches and Cycling Canada's support team, I will be able to improve and reach my target goal in Rio"
Competing in the same class as Wilson (C1), Jaye Milley, also from Calgary,  almost made it into the medal rounds qualifying with a 5th fastest time. Jaye was only one second off German rider Eric Winkler, who would eventually contest the bronze medal ride with Lopez from Argentina.
In the men's C3 category, Michael Sametz, also from Calgary, qualified in eighth position. This performance comes off a 13th place finish yesterday in the 1km time trial. Just like Ross, Sametz is a relative new-comer to the program and is competing in his first ever para-cycling track world championships.
Sametz will complete his introduction to track world's week with a ride in the combined C1 to C3 class scratch race on Sunday.
"The performances from our three riders today demonstrate that we are competitive in the men's C1 and C3 classes. On the one hand, we have new blood with Ross being already one of the top hopes for a Paralympic medal and a Mike Sametz who's demonstrated so much potential; and Jaye (Milley), our more experienced rider who continues to be competitive in targeted events; mentioned Jacques Landry, High Performance Director".
Landry added: "As we get closer to the Rio 2016 Paralympic Games, our coaches are instructed to focus more of their energies on medal potential athletes; and from what I've seen here today, all three Calgary riders deserve our utmost attention".
Tomorrow will see Marie-Claude Molnar on the boards for Canada competing in the women's C4 class individual pursuit.
Results – Individul Pursuit
Men C1
1. Zhangyu Li (CHN)
2. Ross Wilson (CAN)
3. Rodrigo Fernand Lopez (ARG)
5. Jaye Milley (CAN)
Men C3
1. Joseph Berenyi (USA)
2. Masaki Fujita (JPN)
3. Eoghan Clifford (IRL)
8. Michael Sametz (CAN)