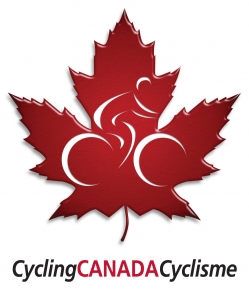 August 26, 2015 (Ottawa, ON) – Eight junior road cyclists will suit up for Canada at the upcoming UCI Road World Championships from September 20 to 27 in Richmond, Virginia.
The women's team is comprised of Gillian Ellsay, 18, of Courtenay, BC, Liah Harvie, 17, of Banff, AB, Katherine Maine, 17, of Ottawa, ON, and Gabby Traxler, 17, Calgary, AB.
In the men's races, Willem Boersma, 18, of Portage La Prairie, MB, Derek Gee, 18, of Osgoode, ON, Adam Roberge, 18, of Prévost, QC, and finally Joel Taylor, 18, of Victoria, BC, have been selected to represent Canada.
The riders will participate in a pre-Worlds campaign before travelling to Richmond. Their schedule includes the Green Mountain Stage Race in Vermont (Sept. 4-7), a training camp in Bromont and the Critérium National (sept 12) in Montréal, which is part of the festivities surrounding the Grands Prix cyclistes de Québec et de Montréal.
Coaches Luc Arseneau (men) and Denise Kelly (women) will be leading their respective teams through to the World Championships.
Team Canada – UCI Junior World Championships
Junior Women
– Gillian Ellsay, 18, Courtenay, BC (RR, TT)
– Liah Harvie, 17, Banff AB (18) (RR, TT)
– Katherine Maine, 17, Ottawa, ON (RR)
– Gabby Traxler, 17, Calgary, AB (RR)
Junior Men
– Willem Boersma, 18, Portage La Prairie, MB (RR)
– Derek Gee, 18, Osgoode, ON (RR, TT)
– Adam Roberge, 18, Prévost, QC (RR)
– Joel Taylor, 18, Victoria, BC (RR, TT)