March 09, 2015 – The Titan Desert by GARMIN is delighted to have Cory Wallace, the Canadian rider, participating in the 10th anniversary edition of the race. Wallace, three-time winner of the Mongolia Bike Challenge and one of world's most prominent MTB riders is sure to add an extra level of excitement to the race.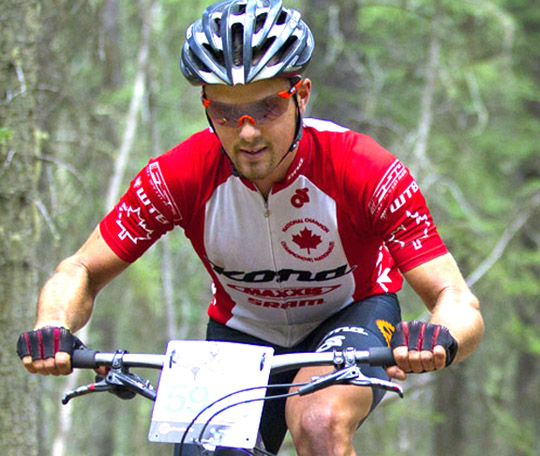 Wallace, one of Canada's leading cyclists will take part in the next edition of the Titan Desert by GARMIN, which takes place in Morocco from April 27th to May 2nd and is considered by many to be the world's toughest MTB stage race.
After competing, and successfully picking up wins and triumphs in some of the world's most important MTB stage races such as the Mongolia Bike Challenge, the Crocodile Trophy and the Rocky Trail 4-hour Grand Prix of Australia, Cory Wallace will now take part in the Titan Desert by GARMIN and aims to achieve a strong position in the overall classifications.
"I expect Titan Desert by Garmin to be a very challenging race and at the same time a great adventure through one of the Worlds special places.  Morocco has always interested me with its cultural diversity, history and geographical features," said Wallace about his expectations for the race.
"It will be rad to experience both the high Atlas Mountains and the great deserts all in one race.  I'm also looking forward to trying the local cuisine and meeting the other racers," added the 29-year-old cyclist who lives in the Canadian city of Victoria.
Wallace doesn't hide his excitement and respect when it comes to speaking about certain aspect of this race, known as the "the Dakar of the bikes". "I hear the camps are well set up in Titan Desert as the organizing teams have things dialled after years of experience.  The Marathon stage intrigues me as it will likely play a large part in the overall outcome of the race.  It's a fine balance of being comfortable at night, yet not packing too much so your weighed down on the bike and not able to stay with the leaders.
It's not the first time Wallace has faced a stage race. He has won the Mongolia Bike Challenge on three occasions and the Titan Desert appears to offer up some similar conditions: "Both involve long hard days on the bike, camping, and unforeseen adventures.   They both look to be tactical with roadie moves playing a part in the outcome.  Having won the Mongolia Bike Challenge 3 straight years I plan on drawing from my successes there to put me into contention at the Titan Desert".