January 09, 2016 (San Luis, Argentina) – The 2016 Women's Tour de San Luis or Tour Femenino runs Jan. 10-15 in central Argentina and two Canadians, Alizee Brien (TIBCO-Silicon Valley Bank) in the team's new kit, and Annie Ewart (UnitedHealthcare Pro Cycling Team) will be on the start line.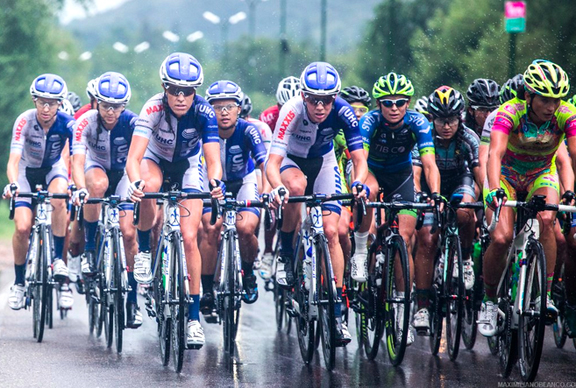 A warm up event, the 73.5km Gran Prix San Luis Femenino, was held today (Jan. 9) won by Malgorzata Jasinska (Pol) Alé  Cipollini with Coryn Rivera (USA) UnitedHealthCare in second and Anna Trivesi (Ita) Alé Cipollini in third. Ewart finished 48th while Brien DNF'd.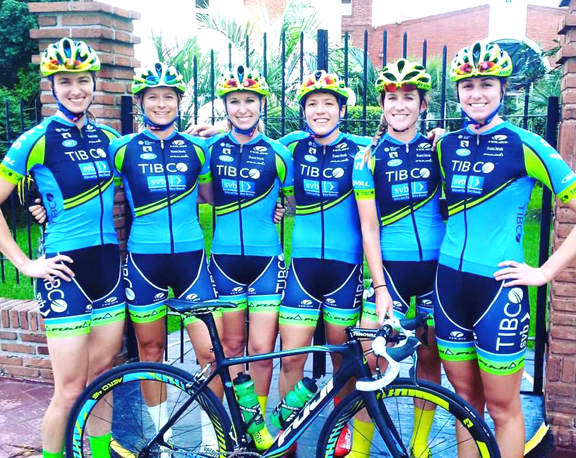 "Well, today was only the first race (Grand Prix) and tomorrow we start the Tour de San Luis which will end on the 15," Brien told Pedal. "Of course, I feel really fortunate to be here and I am super excited for the days to come. It's been nice to meet some of my new teammates and I am really looking forward to racing hard and giving my all for my team in the next days."
The Tour Femenino Stage 1 on Sunday features a 110km road race (RR) from El Durazno – El Durazno. January 11 is a 98.6km RR, Jan. 12 is a 121.3km RR, Jan 13 is a 12.8km crit, Jan 14 is a 97.4km RR, and Jan. Is a 79.6km RR; most of these stages are on relatively flat ground except for Jan. 13.
Team TIBCO-Silicon Valley Bank Women's Roster
• Alizee Brien
• Brianna Walle
• Kendall Ryan
• Lauren Hall
• Lauren Stephens
• Lauren Komanski
UnitedHealthcare Pro Cycling Team Women's Roster:
• Coryn Rivera
• Katie Hall
• Abby Mickey
• Iris Slappendel
• Diana Penuela
• Annie Ewart
Results (brief)
1. Malgorzata Jasinska (Pol) Alé  Cipollini 2:02:10
2. Coryn Rivera (USA) UnitedHealthCare 2:02:40
3. Anna Trivesi (Ita) Alé Cipollini 2:02:40
48. Annie Ewart (Can) UnitedHealthCare 2:04:04
DNF Alizee Brien (Can) TIBCO-Silicon Valley Bank