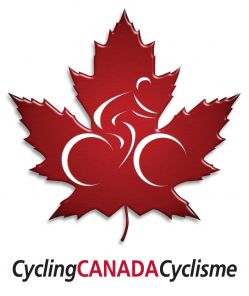 June 17, 2015 (Ottawa, ON) – Nicole Clermont of Sherbrooke, QC, claimed the bronze medal in the women's C5 road race at the Para-Cycling World Cup in Yverdon-les-bains, Switzerland, on June 16 the final day of competition.
Canada ended the second leg of the UCI Para-Cycling Road World Cup with six medals (1 gold; 2 silver; 3 bronze), ranked seventh in the nation's ranking.
To date, Canada earned fifteen medals in two events this season, wrapping up the first block of racing on the international para-cycling season. The team will now return home to participate at the 2015 Global Relay Canadian Championships in Saint-Georges prior to participating at the UCI World Championships and the Toronto 2015 Parapan-Am Games.
June 16 – UCI Para-Cycling World Cup – Yverdon-les-Bains, SUI
Results
Road Races
Women C5
1. HARKOWSKA, Anna (POLAND) 1:20:03
2. BRACHTENDORF, Kerstin (GERMANY) 1:20:12 +0:09
3. CLERMONT, Nicole (CANADA) 1:25:07 +5:04
Men C1
1. TEUBER, Michael (GERMANY) 1:20:46
2. MENDEZ, Juan Jose (SPAIN) 1:21:28 +0:42
3. WINKLER, Erich (GERMANY) 1:21:56 +1:10
9. MILLEY, Jaye (CANADA) 1:31:52 +11:06
Women C4
1. MORELLI, Shawn (USA) 1:25:07
2. FISHER, Megan (USA) 1:31:07 + 6:00
3. MACDOUGALL, Hannah (AUSTRALIA) 1:31:27 +6:20
4. MOLNAR, Marie-Claude (CANADA) 1:36:13 + 11:06
Men B
1. TER SCHURE, Vincent / FRANSEN, Timo (INDEPENDANT) 2:20:36
2. GONZALEZ GARCIA, Carlos / MARTIN INFANTE, Noel (SPAIN) +0:00
3. POLAK, Marcin / LADOSZ, Michal (POLAND) +0:00
5. CARRIER, Alexandre / LAFLAMME, Aroussen (CANADA) 2:23:45 +3:09
13. CHALIFOUR, Daniel / CLOUTIER, Alexandre (CANADA) 2:28:53 +8:17
DNF. CROTEAU-DAIGLE, Matthieu BOILY, Pierre-Olivier (CANADA)
Women B
1. PODKOSCIELNA, Iwona / WNUCZEK, Aleksandra (POLAND) 2:13:18
2. VAN DEUDEKOM, Odette / VAN DIJK, Kim (INDEPENDANT) 2:17:02 +3:44
3. BENITEZ GUZMAN, Josefa / MASDEU CORT, Judit (SPAIN) 2:18:05 +4:47
6. RYAN, Shawna / LEMIEUX, Audrey (CANADA) 02:26:55 +13:37
8. WELDON, Robbi / CARON, Joanie (CANADA) 02:30:20 +17:02