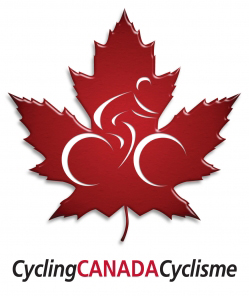 August 02, 2013 (Ottawa, ON) – The 2013 Canada Games are set to begin in Sherbrooke, QC, and the best Mountain bikers under the age of 23 are ready to roar and win for their respective provinces and territories.
New in 2013 is the addition of two new spectator-friendly Mountain Bike events, the sprint, also known as the Eliminator, and the team relay.
"First, we congratulate every athlete and staff members who are participating at these Canada Games. This event represent a key experience in athlete development, and we are excited to see such a strong group of athletes and coaches at these Games," said Mathieu Boucher, Director of Domestic Performance at Cycling Canada.
"We are confident that the experience for everyone will be amazing. The selection comes after a long and lengthy process, and it's a real accomplishment for these athletes to represent their provinces and territories. Having worked extensively with the local organizing committee led by Luc Dugual and his team, we can positively say that this will be a memorable experience for everyone."
Both the women and men's races will be exciting, with many high-profile athletes participating. Frédérique Trudel (Team Québec), the recent Espoirs Canadian Champion and two-time Junior Canadian Champion headlines the group. Andréane Lanthier-Nadeau (Team Québec), Karlee Gendron (Team Manitoba), Laura Bietola (Team Ontario), Cayley Brooks (Team Ontario), Hayley Smith (Team Ontario) are all expected to provide stiff competition to the Canadian Champion. All these riders have a wealth of international experience representing Canada at UCI Pan-American Championships, World Cup or World Championships.
In the men's race, the very powerful group of Canada's U23 riders are expected to leave everything on the course to take the ultimate honours. The reigning Canadian Champion Mitchell Bailey (Team Ontario) is expected to come out strong at this event as he's in prime form, but many will be looking to win the Canada Games title after the recent Canadian Championships.
Two-time Espoirs Canadian Champion and current Eliminator Canadian Champion Léandre Bouchard (Team Québec) will be in attendance, along with Evan Guthrie (Team BC), Andrew L'Esperance (Team Nova Scotia), Evan McNeely (Team Ontario), Antoine Caron (Team Québec) and Jérémy Martin (Team Québec).
The Mountain Bike event, which features the best U23 cyclists, at the 2013 Canada Games start on August 3rd with the traditional cross-country races. The team relay will be held on August 5, while the sprint races will take place on August 7th.
Road cycling events will be held the following week.