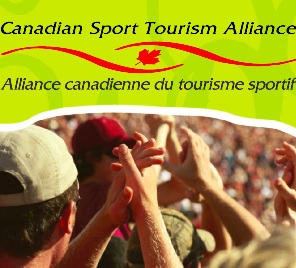 November 05, 2015 (Ottawa, ON) – For the third straight year, Canada has been named the number two nation in the world in the Sportcal Global Sports Nations Index 2015.  Produced by Sportcal, a global sports market intelligence agency, the Global Sport Nations Index 2015 is based on in-depth analysis of major multi-sport games and world championships to establish the impact of sports on a global basis.
Canada first surged to second place in 2013, and this year, has closed the gap on the leader Russia, reducing the difference to just 1,150 points, rather than the 6,700 it was behind last year.
"With 2015 designated as the Year of Sport in Canada, we successfully hosted a number of major sport events across the country. The effective alignment of federal, provincial and municipal  hosting programs is evident in this continued recognition of Canada as one of the world's top bidding and hosting countries," said Rick Traer, CEO of the Canadian Sport Tourism Alliance. "Although we have the smallest population base of the top six countries on the index, our infrastructure for both summer and winter sports is outstanding, and our ability to mobilize a truly remarkable volunteer base are two of the reasons we remain a leader in this field."
In 2015, Canada hosted such major events as the 2015 Pan Am and Parapan Am Games, the FIFA Women's World Cup Canada 2015, the 2015 IIHF World Junior Championship, the 2015 FIBA Americas Women's Championship and several single sport world championships.
The top six nations remained unchanged in the Sportcal Global Sports Nations Index 2015. After Russia and Canada, the United Kingdom, China, USA and Germany rounded out the top six.
With more data than ever before available, the Global Sports Nations Index has been extended to a 14-year period (increased from a 12-year period in previous years), covering seven years in the past and seven years in the future (2009-2022).  The Index analysed 708 events across 143 categories. Canada's total included 48 different events.
Over the analysis period (2009-2022), 81 nations have hosted, or will host, a world championships or multi-sports games out of all events awarded to date.  The full list of 81 countries can be found here.