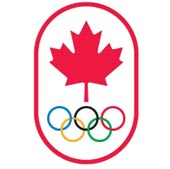 May 28, 2013 (Toronto, ON) – Canada has climbed to 2ndplace overall in the annual Global Sports Nation Index rankings. The best-ever ranking for Canada is a result of a partnership between the Global Sports Impact (GSI) project and Sportcal, the world's leading sports market research company.
"This is exciting news and reaffirms what every member of Canada's sports community already knows," said Marcel Aubut, Canadian Olympic Committee President. "Canada is an extraordinary place for nations to gather and compete. Whether it is our facilities, the security and safety of athletes, coaches and visitors, or the tremendous passion for sport demonstrated time and time again by the fans in Canada, our country knows how to welcome the world, embrace the power of sport and be best in class."
Canada's rise in the rankings is credited to landing world championships in curling, swimming, figure skating and ice hockey, as well as two upcoming major events: the 2015 Pan/Parapan American Games and the 2015 FIFA Women's World Cup.
"Canada has developed a global reputation in the world of sport as a fabulous host for multi-sport and international championships," said Olympian Adam van Koeverden, Chair of the COC Athletes' Commission. "Professional teams are accustomed to playing half of their games with a home field advantage, while Olympians do 90% of their completion abroad. Not only does 'O Canada' sound better in front of a Canadian crowd, but the legacy these events leave behind will contribute to the development of our next generation of champions."
The Global Sports Impact project aims to create an internationally accepted methodology for measuring the impact of sports events across the globe. The project enables events to be compared across a standard set of indicators. Global Sports Impact has been developed through a consultative process involving a wide range of experts and academics and has been supported by a variety of government organizations and academic institutions. Each event is given a global sports index weighting based on a set of criteria which has been determined by over 200 sports industry experts.
In 2012, China, the United Kingdom, Russia, Italy and Canada finished in the top 5 respectively.
To view the full list of this year's results, please click here.