June 09, 2015  (Horseshoe Valley, ON) – Over 500 riders descended on Horseshoe Valley for Superfly Racing's inaugural Clif / Scott Canada Cup #2 event. As part of Mountain Bike week in Oro-Medonte, this is the first in back-to-back races at Horseshoe and Hardwood Ski and Bike. While only 10 km apart, they are worlds apart in terms of the terrain and course.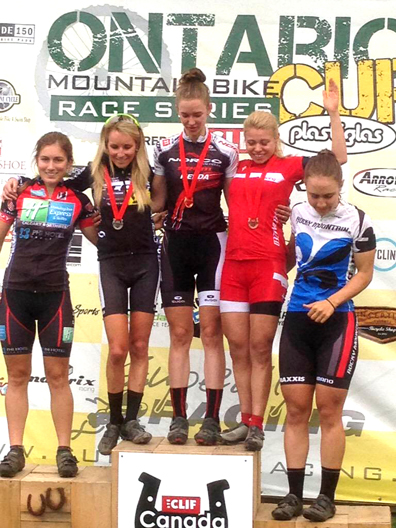 Riders loved the 7 rock options available at Horseshoe, while there was a love/hate relationship with the long climb up the access road. Quebec and U.S. riders alike enjoyed the grueling yet rewarding course, and all will be staying the week in the Barrie area awaiting the Pre Pan-Am event at Hardwood Ski and Bike. The on-site accommodations and food services really set Horseshoe apart, and made for an incredible weekend atmosphere.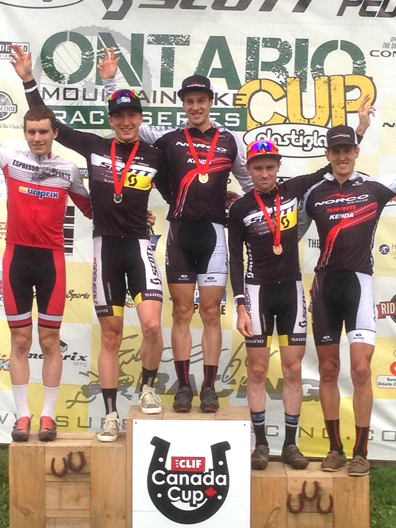 The weekend was topped off by incredible performances from homegrown talent – the Canada Cup overalls are enjoyed by solely Ontarians living within 100 km of each other! Haley Smith of Norco Evolution outsprinted Mikaela Kofman of Scott/3Rox for the win in Elite Women, while Peter Disera of Norco Evolution, who resides 1km from the start area, ran off with a convincing win in Elite Men. An awesome performance by Marc-Antoine Nadon of Scott/3Rox saw him outsprint teammate Cam Jette for 2nd place in Elite Men. The Junior Women's race was won handily by Soren Meeuwisse of Trek Canada, While the brothers from up the road continued dominance with Quinten Disera of Angry Johnny's CC pw/b Cycle Solutions/LG taking the win over teammate Liam Mulcahy in Junior Expert Men.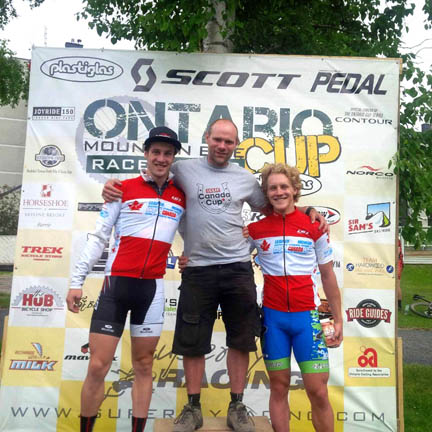 Event director Sean Ruppel got choked up seeing all these youngsters grow with the Ontario program and achieve such a high level of success, and this province seems to be doing something right!
Big thanks go to Clif Bar, title sponsor of the Canada Cup, 3Rox racing and Scott Bicycles, title sponsor of the Ontario Cup series, Pulse Racing for their help, and Horseshoe Resort and their staff. Another big thanks to Oro-Medonte/Township of Barrie for their support of this double weekend of racing in the Barrie area!
Full results here.