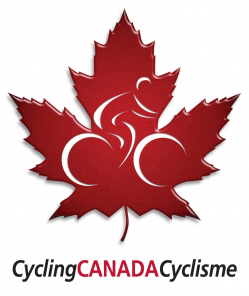 June 09, 2015 (Etobicoke, ON) – Toronto is set to host its first Canada Cup BMX races at the brand new Centennial Park Pan Am BMX Centre, which will play host to the best of the Americas during the Pan-Am Games this summer.
The state-of-the-art facility, built by world-famous Elite Trax Inc, with a permanent dual start ramp, will help progress the sport of BMX in the region for generations to come, a key legacy project of the Toronto 2015 Pan-American Games.
Along with current projects for the 2016 Olympic Games and 2015 Youth Olympic Games, track designer Elite Trax has built some of the world's top BMX facilities including World Cup facilities in Manchester and Chula Vista, and Olympic facilities in Beijing and London.
Located in Etobicoke, minutes south of Toronto Pearson International Airport, the track will be a training hub for Canadian BMXers across the country. BMX Supercross tracks are the standard for the Olympic Games, BMX World Championships and the UCI BMX Supercross World Cup.
"This is going to be an awesome event. Not only do riders get to ride the state of the art world class track for the first time, they also get to see some of the best in the World compete for UCI points and a quality prize purse. Riders from Brazil, Argentina, USA and Australia will be attendance so it truly will have an International flavour. The track is possibly one of the best in the world so it will be some excellent racing. – Brendan," said Brendon Arnold of local sport organizing committee Chairperson for both the Canada Cup and Pan Am Games BMX events.
The event kicks off Friday with a "BMX Super Clinic", allowing younger riders to receive tips notably from National Team coaches Ken Cools and Adam Muys, Team Ontario Coach Brendan Arnold, Olympian and eight-time Canadian Champion Tory Nyhaug, and National Team members Amelia Walsh, James Palmer and Mischa Partridge among others.
The Canada Cup race weekend, featuring two days of UCI C1-level racing, will also showcase an impressive $13 000 prize purse, attracting some of North America's top riders.
"We have in Toronto a truly world-class track that will challenge many riders, from World Champions to beginners. After years of hard work, consultations, deliberations and planning, Canada now has a track that can truly host a World Championships, and a second track that can host a BMX Supercross World Cup. This is a milestone for Canadian BMX cycling, and we can all be proud of this beautiful facility," said Mathieu Boucher, Performance Development Director at Cycling Canada.
Current Canada Cup rankings can be found here.
Schedule, registration and technical guide information for the event can be found here.