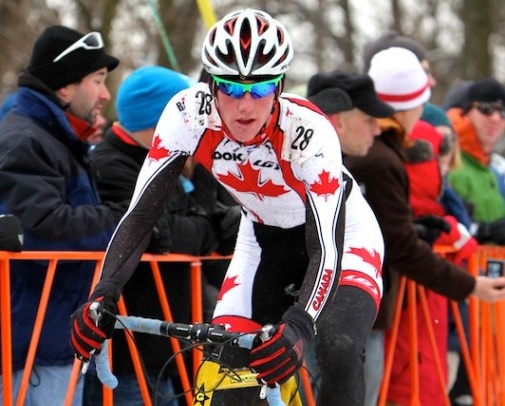 December 23, 2015 (Victoria BC) – EnergyLab Sports is proud to support another one of its Russ Hay's Racing Team athletes as they have been selected for the Canadian National Cyclocross team to represent Canada on the world stage.
Isaac Niles, a local Calgary cyclist and student at the University of Calgary has been granted his Christmas wishes to represent Canada in Belgium at the World Cup Cyclocross Championships.
To support Isaac, EnergyLab has outfitted Isaac with VC60 Disc wheel sets which are perfect for his style of riding. Isaac will also continue to be supported on EnergyLab performance carbon race wheels in 2016 as part of the Russ Hay's Racing Team out of Victoria BC.