August 26, 2016 (Toronto, ON) – The Brompton Urban Challenge Toronto is BACK! Brompton is bringing its celebrated Urban Challenge event to Toronto once more on Saturday, August 27, 2016, in conjunction with Curbside Cycle and Brompton Users group, sponsored by Ortlieb.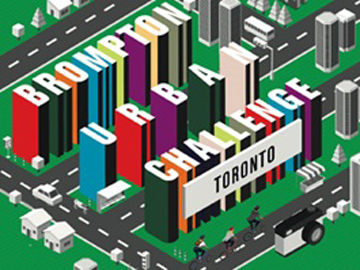 The Brompton Urban Challenge is a two wheeled scavenger hunt. Participants will spend the day exploring Toronto, interpreting clues and completing challenges and then uploading their successes to social media (#BUCTO). The day starts with coffee and donuts and ends with a BBQ lunch (with a vegan option) and a chance to win GREAT team prizes. This year, the event is sponsored by Ortlieb, so the prizes will be better than ever!
Here are the registration details:
– Saturday, August 27th at 10am at King Edward VII's Horse in Queen's Park.
– The fee is $25 per person – all proceeds will be donated to Cycle Toronto!
– Cyclists can either register as a team or will be placed into a team on the day of the event.
– The minimum team size is 2 participants, and the maximum team size is 4 participants.
– All bikes are welcome, but there must be at least one Brompton bicycle per team.
– We'll have a limited number of Brompton bicycles available to borrow at the event, so indicate in your registration if you'd like to reserve one!
Can't wait to see all you Bromptoneers and cyclists at the Edward VII statue in Queen's Park on August 27th! To book your place, please visit here.