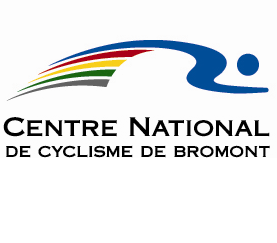 August 30, 2013 (Bromont, QC) – The Bromont national cycling centre will play host to the Bromont International Track Challenge from Sept. 5 to 8. This will be the first international track event in Quebec since the closure of the Montreal Olympic Velodrome in 1989. The best track cyclists from Quebec and Canada will take on top riders from the Americas and overseas in an action-packed program of sprint and endurance events.
There will be more than just national pride at stake at the Bromont International Track Challenge: as an international event, the top performers will earn valuable UCI ranking points. In fact, this event is the last one that will be counted towards qualification for the 2013-14 World Cup season.
The Bromont National Cycling Centre is proud to nominate Stéphane Le Beau as honorary president. Le Beau resumed racing in 2003 after a back injury and has enjoyed great success, including three world track masters titles in the last two years. Le Beau has been an inspiration to generations of cyclists and is always ready to lend a hand at the velodrome.
Also on the schedule will be junior racing, and spectators will be able to enjoy a range of other activities on site throughout the competition.