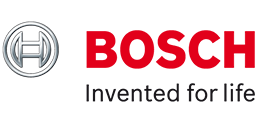 April 06, 2015 (Reutlingen, Germany / Irvine, CA) – As Bosch eBike Systems continues its North American growth, the company  announces its expansion into Canada today through a strategic partnership with Live to Play Sports.
Bosch, a company renowned for its strong service and innovation within the automotive industry, will bring these assets to bicycle transportation by introducing Canadians to its Performance Line electric bicycle drive system. This system, when installed on a bicycle, boosts a cyclist's human power with electric power at speeds up to 32 kmh (20 mph). The key components of the system are the Drive Unit, PowerPack, and Intuvia on-board computer, which leverage state of the art motor, sensor, Li-ion battery, and electronics technology from Bosch's Automotive and Power Tools businesses.

To ensure a successful Canadian product launch, Bosch has selected Live to Play Sports as the company's local service partner. Live to Play Sports will manage a service program that is structured after Bosch's award-winning program in the EU. They will be responsible for operating a dedicated technical hotline for bicycle dealers, ordering and delivering spare parts, and handling warranty claims. They will also conduct clinics throughout Canada to ensure each dealer selling Bosch-equipped eBikes are professionally trained on the eBike system and Bosch's plug-and-play diagnostic service tool.
"As the eBike market expands throughout North America, it is essential for our brand to identify strategic local partners that bring to life the high-quality service promise we've established in Europe," said Claudia Wasko, business unit leader of Bosch eBike Systems North America. "Live to Play Sports is a company that shares our values and vision of providing the ultimate service experience for eBike customers."
"Live to Play Sports is proud to be partnering with Bosch, a clear leader in electric bicycle technology. We are committed to backing up Canadian specialty bike retailers with outstanding service for the Bosch brand," said Martin Tammik, VP of Aftermarket Division at LTP Sports.
This partnership announcement follows Bosch's decorated year of numerous service awards and quality recognition.  Earlier this year, EU trade magazine SAZbike issued its annual survey results of dealer satisfaction with the manufacturers of eBike drives. Bosch eBike Systems were ranked no. 1 overall. From product quality and training to cost of maintenance and batteries, dealers were extremely satisfied with the quality and service of Bosch – the European market leader for eBike drive systems.
In 2014, Bosch brought its EU service program to the US through a partnership with Magura. Together, they certified 255 employees from nearly 100 independent bike dealers throughout North America.  The company anticipates training even more dealers throughout Canada and the US over the upcoming year.
About Bosch eBike Systems
Bosch eBike Systems provides a high-quality drive system for pedal-assist only eBikes. The Bosch eBike drive system consists of a drive unit (motor and transmission), a battery and a smart and intuitive cycle computer. In Europe, Bosch is already the market leader; more than 50 leading bicycle brands rely on the eBike system made by Bosch. In 2015, a selected customer base of eBike manufacturers (BH EasyMotion, Felt Bicycles, Grace, Haibike, Lapierre, Xtracycle, and others) will offer their eBikes e-powered by Bosch in the U.S. market. Bosch eBike Systems is a part of the international Bosch Group. Additional information is available online here.
About Live to Play Sports Group
Live to Play Sports, formerly Norco Products Ltd., is Canada's largest distributor of premium bicycles, parts and accessories. For over 50 years, Live to Play Sports has brought global brands to local bike shops and independent sports dealers – read more here.