February 15, 2017 (Aurora, ON) – BionX International is pleased to announce the appointment of Scott Macwilliam as Director of Global Sales and Marketing. Macwilliam brings 15 years of leadership experience within the Recreational Products and Automotive Industries and advanced through positions of increasing responsibility for two companies; Bombardier Recreational Products (BRP Inc.) and the Renault-Nissan Alliance (Infiniti division).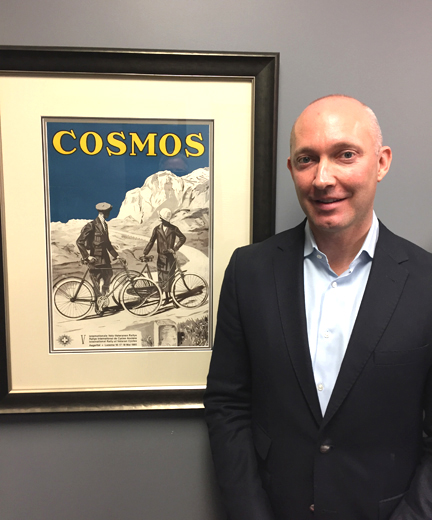 He has a wealth of experience and a proven track record at building and executing strategies that lead to successful product launches, effective marketing plans and significant sales growth.
Macwilliam will be based within the BionX Head Office location where he will work closely with our global teams, focusing on our priority businesses and helping to launch exciting best-in-class products.
"With the growth of our OEM partners in the e-mobility space such as Smart, ProActiv, EVO, OHM and Elby Bikes, Scott was a much needed addition to our team in order to help these brands and to provide our partners the support they deserve in this fast paced market," commented Paul Gingl, BionX International CEO.
"BionX International is at the forefront of the exciting and rapidly growing e-mobility industry. I am excited to be on-board and to help shape and define class leading, innovative and technologically centric products that help move people around the world," said Scott Macwilliam.