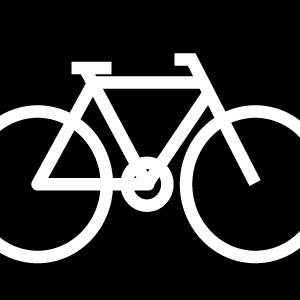 March 03, 2014 (Montreal, QC) – Investigators with CBC's Enquête program estimate that some 20,000 bikes are stolen annually in Montreal. This estimate is about 10 times the number of bicycles reported stolen each year (1,846 in 2012), based on the finding that few people bother reporting such thefts. In fact, about one cyclist in two in Montreal reports having had at least one bicycle stolen? And this is a city with some 731,000 cyclists, or about 52% of the adult population.
Stolen bikes are typically sold at a fraction of their original value; Enquête cites an example of a $600 bike being offered for $40. Despite a city policy of used bike sales being registered at bike shops, some shop owners claimed not to know about this policy. There are also reports of suspicious used bike markets operating in unusual places around the city, such as in the Accueil Bonneau homeless shelter and in city parking lots.
The numbers above suggest a total market value of $1 million (wholesale) for stolen bikes in Montreal. Anonymous sources claim that some of the bikes are shipped overseas, to destinations such as Africa.
The Plateau-Mont-Royal borough is one of the areas most affected by bike thefts according to official statistics. The English version of this CBC article also mentions the Rosemont, La-Petite-Patrie and downtown boroughs as other hot spots for bike theft.
Advice given to reduce the likelihood of having your bike stolen includes: properly locking your bike; avoid parking near metro (subway) entrances; not parking in the same spot everyday; not leaving your bike outdoors at night; taking note of the bike's serial number; and taking a photo of your bike.
If there is good news to be found in all this, it is that the number of bikes reported stolen has actually declined from 2,901 in 2008 to 1,846 in 2012.
Original CBC article (French) here.
CBC English résumé here.