January 31, 2018 (Berlin, Germany) – Canadian riders Allison Beveridge and Jasmin Duehring finished fourth and fifth overall, respectively, at the conclusion of the Six Day Berlin competition last weekend.
The two Olympic bronze medalists are competing at the Berlin and Copenhagen Six Day races between January 25th and February 4th, as part of their preparation for the UCI Track Cycling World Championships at the end of February.
Beveridge won the overall Omnium on day 2 of competition, as well as finishing second with Duehring in the Madison on day 3.  Duehring had wins in the Points Race (day 1) and Tempo Race (day 2).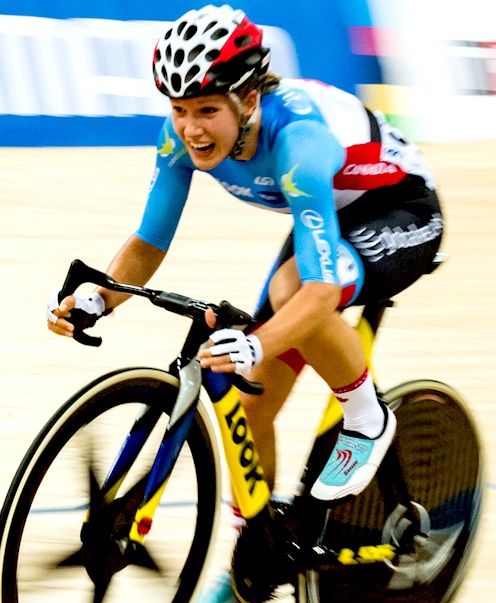 "Just like London [Six Day], it was a really strong field. It's really encouraging to get some good results, but there were some big names missing, like the British team, so we still have a lot of work to do leading into the world championships," said Duehring.
Beveridge agreed with her teammate, saying, "We definitely had some ups and downs over the days, but it was good to take some wins and we're looking forward to Copenhagen next week and the world championships in a month."
Results here.