December 28, 2013 (British Columbia) – We are excited to bring you the details of the very first Enduro mountain bike series in BC, Canada. We have been working hard behind the scenes over the past few months, scouting routes and working with local communities, and now we are ready to release the initial details of the series. Due to the immense interest we received from all the legendary riding towns across BC, we have decided to make not ONE, but TWO Series!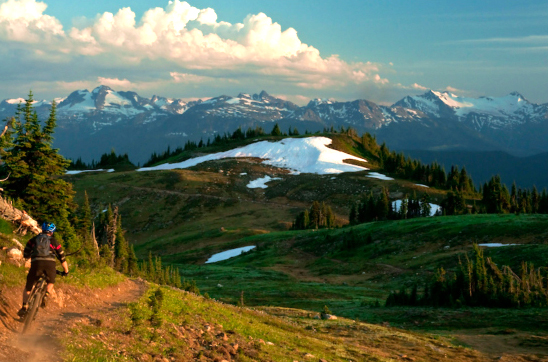 The BC Enduro Series, presented by Norco Bicycles, will cover the coastal zone all the way into central BC. The Kootenay Rockies Enduro Series, presented by Norco Bicycles, will cater to all the avid Calgary, Alberta and keen Eastern BC riders. "We didn't want to leave anyone out and aimed for each series to be within 3-6 hours drive from the highest populated areas" claims race organizer. There will be over $15,000 in cash prizes over the 2 series, along with tons of product prizes that everyone will have a chance to win! Revelstoke will be the grand finale for both series, bringing them together for a final showdown of the best riders and biggest party!
We would like to welcome on board our Presenting Sponsor for both series – Norco Bicycles. With their support, along with all the local Norco dealer bike shops at each race location, they will be a big part of making this series happen.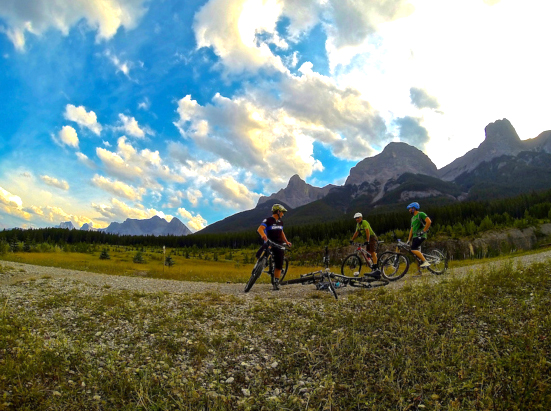 Our Goal:
1. To offer all types of mountain bike riders the opportunity to explore BC, visit new towns, and ride new trails! All of this, while experiencing some friendly competition along the way!
2. Provide Pro riders the opportunity to use this series as a stepping stone to bigger events, like the Enduro World Series.
3. Provide the opportunity for youth development in mountain bike riding and racing within Canada.
4. To Provide a diverse range of stages from technical to flowy, longer to shorter, pure descents to more pedal power stages. All of this in the hopes of finding the best 'all mountain' rider!
5. To support the local riding communities by donating money a percentage of all entry fees to help maintain the trails that we will have the pleasure of riding
So what is the line up? It was a tough choice to put a schedule together with so many amazing riding locations throughout BC. So, expect it to grow and change each year so we can showcase all the great areas of BC within the years to come!
BC Enduro Series:
1. May 17-18: Penticton – The Bike Barn
2. June 7-8: North Vancouver – Norco John Henry Bikes
3. June 28: Kelowna – Kelowna Cycle / Sovereign Cycle
4. Aug 3: Rossland Rubberhead Enduro
5. Aug 16: Sunshine Coast – Off the Edge
6. Sep 13-14: Revelstoke – Skookum Ski and Bike
KR Enduro Series:
1. June 21: Canmore – Outside Ski and Bike
2. July 12: Kimberley – Kootenay Mountain Works
3. July 19-20: Golden – Higher Ground Sports
4. Aug 3: Rossland Rubberhead Enduro
5. Sep 13-14: Revelstoke – Skookum Ski and Bike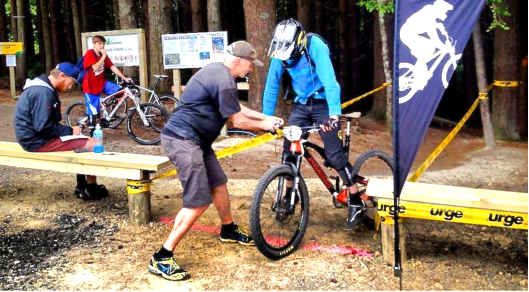 Timing System
We will be using our own Sportident timing system, which has proven to be the most accurate and efficient timing system for enduro racing. The Trans Provence, Trans Savoie, most enduro's in NZ, Scotland, and on the West Coast of BC, are all using this system. We are currently over in NZ using this system to time all the Enduro Races on the South Island, including the Queenstown Bike Festival. By next year we will offer a very accurate, easy to use timing system, that we will have tons of experience operating!
Initial series details can be found on the website that includes: series details, series points, volunteer info, prizing and basic overview of each location. We don't want to release course information too early so you will have to wait a little while for that!
Registration will open February 1, 2014.
www.bcenduro.com