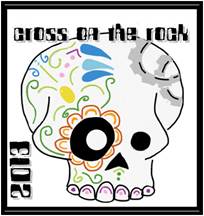 November 08, 2013 (Nanaimo, BC) – Nanaimo hosted the first ever official Cyclocross race on Vancouver Island in 2004 and started the BC Cup for Cyclocross in 2005. In 2006 the National Championships were held at Beban Park. The Cross on the Rock series also started in 2006 and has grown to be the biggest Cyclocross series in Canada. November 10 will be the first time the Provincial Championships have been held on Vancouver Island.
The Bowen Park course used for this year's Kona Kup BC Championships has been a regular stop each year on the Island's Cross on the Rock circuit since 2009 and is one of the toughest courses out there ranking 3rd highest DNF's in 2010 and 9th highest in 2011. It is a fair test of any cross riders skill and endurance. Each lap is marked with 500 meters of rolling pavement. A sharp uphill. Speeding downhills. More than 50 turns. 50 stairs. And a HUGE sand pit… each lap. In 2011 the Experts did 10 laps=500 stairs.
The registration deadline is Friday at 7:00pm. Register HERE.
Some of the riders to watch (Any of these riders and their COTR stats can be looked up HERE.
Elite Women:
– Wendy Simms, Nanaimo (KONA). 5-time Canadian Cyclocross Champion. Racing now takes a back seat to work and family, but she is very skilled and talented even with little training.
– Catharine Pendrel. Kamloops (Luna). Former World MTB champion and former World Cup Champion. Fresh off a win at the Ice Man MTB race last weekend.
– Sandra Walter. Coquitlam (Liv/giant Canada). Defending Provincial Champ
– Gillian Carlton. Victoria (Lululemon-Specialized). Fresh off a Silver Medal at a TRACK world Cup. Not a favorite to win on Sunday but this Olympic Medalist is always a crowd favorite.
Elite Men:
– Aaron Schooler. Edmonton (H&R Block). Can not be crowned Provincial Champ but can still be a factor for the over all victory.
– Tyler Trace. Victoria. Tyler has not lost a Cross on the Rock race this year and has won before on this course.
– Andre Sutton. Edmonton. (Hardcore Cycling). The man they call Domino. Has perhaps the strangest diet of any of the racers existing strictly on Pizza and Coke.
One of the most fierce races of the weekend will be the Masters Men 45-54 Category.
Masters Men45-54 to watch will be:
– Dylan Reeves. Victoria. Current Cross on the rock series leader.
– Peter Stevenson. Duncan. Past Canadian Champion.
– Bill Mc Millan. Nanaimo. One of the fastest starters on the Island.
– Steve Bachop. Victoria. Former Canadian Champ in XC running and winner of the last COTR race.
– Normon Thibault. Nanaimo. Series organizer and 4X Canadian Champion.
RACE DAY SCHEDULE
Course open at 9:45 for practice. Don't try to ride before that as we are going to be hammering to get everything set up and people riding around just makes it harder and slower. IF we get the course ready earlier we will make an announcement.
The course is NOT open or set up until race morning.
10:30 – – Start 1: All comers. Anyone without a license that wants to race or someone with a license that does not want to race the champs. About 30 min race for 1st person.
11:15 – – Start 2: JR women. U13 / U15 / U17 Men + Women.
Combining categories as needed or required. Starting the fastest first. 1:00 between. 30 min race for 1st person.
12:00 – – Start 3: U 19 Men, Masters 35-44 women. Masters 45+ Women, Masters 55 + Men. 40 minute race.
Extra 15 minutes for warm up for afternoon races.
1:15 – – Start 4: Masters 35-44 Men. Masters 45-54 Men. 45 – 50 minute race.
2:15 – – Start 5: Elite Men and Elite Women. Elite women start 2:00 after Elite men. Elite women do 2 less laps than Elite Men.
Finish at 3:15-3:25
Awards at 3:30 in registration room up top if weather not good.
If you can help out with Set up on Sunday or Tear Down. Please fire Corey from OBB-Nanaimo an e-mail at cpiket68@hotmail.com
MORE DETAILS:
· Draw Prizes at the Kona Kup. Because it is Provincial Champs we are more focused on the races rather than prizing for this one. Well… we do have that one thing… a full Kona Jake the Snake from OBB to draw for. Oh Yeah we have that other thing too… a Ridley Fenix frameset from OBB… and hotel rooms from the Howard Johnson. OK we have a couple of things.
· YOUTH RACERS: We pushed Cycling BC HARD this year to get a FULL slate of youth Categories for this year's Provincial Champs. We pushed them again to allow any bike and make the NEVER BEFORE exception to allow day-of-race licenses for Provincial Championships to encourage all riders under 19 to come out. PLEASE if you are a YOUTH cross rider. Support this race and show Cycling BC AND Canadian Cycling that is it worth it to include these categories at a Championship event. Right now… they (Canadian Cycling) don't support it much, so we have to show them that it is worth it!
· Women Masters racers. We pushed (again) to have more than 1 category for Women Masters racers at Provincial Champs… if you are a women masters racer, please show those guys that it is worth it to have more than one category for masters women.
F.A.Q. with regards to the Kona Kup. Provincial Champs.
1. Can I race without a license? Yes. If you are a youth you can race with a day of race license (which COTR is covering for this race so no additional cost).
If you are an adult you can race the OPEN race without a license. If you want to race the championship categories you can either: 1. Buy a UCI late season license HERE. That will take them to CCN where they can purchase a late season for $99. This would allow you to race the championship category at Provincials Champs as well as National Champs in South Surrey at the end of the month. OR if you have a Citizen License already you can 2. Contact Cycling BC by e-mail or over the phone and pay the upgrade to a late season UCI license (like Sam Whittingham).
2. Will there be Waffles? YES there will.
3. Will there be Chili? Yes there will be. The Nanaimo MTB Club is hosting some Chili.
4. I am a beginner, what category should I race? You should probably do the OPEN race and have a great time. BUT you can also race your age group and give it a go!
5. Is the course marked. No it is not. And PLEASE do not ride all over where you think the course might go before Sunday. It is a wet week and we want to try to keep the course in as best shape as we can before the race. Because this is a public park we can not set the course up a head of time. It is also a very busy park so please be attentive to other users.
6. Who is the Provincial Champion? The first person in each of the Championship Categories that is from BC is the Champ.
7. Is the KONA KUP OPEN race the unofficial Single Speed Provincial Championships? Yes it is.
8. Is there a kids race? No. No kids race at this event as we have a LOT going on and want to be focused on the Kona Kup and making this a solid event. There is a kids race the day before at My Little Pony Cross.
9. Can I register on the day? No. Registration closes on Friday at 7:00pm.
10. Can I pick up my number early? Yes you can out at My Little Pony cross after 11:30.
· There are a few important differences from Provincials to regular COTR races:
o We have increased the categories at Provincial Champs from 11 categories in 2012 to 17. Added are: U13, U15, U17 Mens and Womens. Masters Women 45+. Masters Men 55+. Modified are the masters age categories from 30-39 Mens and 30+ for womens to 35-44 and 45-54 Mens and 35-44 womens. IMPORTANT. For Provincial Champs and National Champs it is your age at the END of 2014. So your category may be different from what you race at COTR or what you have raced all year.
o Youth at Provincial Champs. In co-operation with Cycling BC we are trying to maximize our youth participation at Provincial Champs. Normally you would need a UCI license to race Provincials but this year they are going to allow anyone with any license to race. Which means if you have a citizen, uci or day of race license you can do provincials if you are U19 years of age.
o The Challenge/Open/All comers races at Provincial Champs are for those that are more beginner to the sport or don't have a UCI license (adults) or don't want to race it the championship events. So anyone can race on that day.
o You can use a MTB in ALL categories EXCEPT Elite Men and Elite Women. MTB's are NOT allowed at the National Champs at the end of November in South Surrey.
Need a hotel room for Saturday night? Check the race guide for contacts but a great deal can be found at the Howard Johnston in Nanaimo.
Do NOT fold or alter your race number for this event. They will have timing chips on them and if you mess with them… then no splits and really if you don't have a time… you were not there!
Many racers will make it a double header with the My Little Pony Cross race on Saturday the 9th held in nearby Nanoose.
Series is Organized by the Cross Council:
With the following cycling clubs: MIVA, VICC, Trail Bicycles-Eatmore Sprouts Cycling Team, Cowichan Cycling Cartel, ASS and AVR.
Supported by:
– Oak Bay Bikes in Victoria, Westshore and Nanaimo
– Trail Bikes in Courtenay
– Experience cycles in Duncan
– Cowichan Cycles in Duncan
– Cycle Therapy in Duncan
– Frontrunners in Nanaimo
– Straight Up Cycles in Victoria
– Dodge City Cycles in Cumberland
– Ozzie's Cycles in Port Alberni
Supported and Sanctioned by: Cycling BC