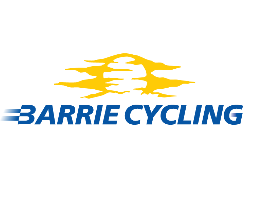 December 10, 2013 (Barrie, ON) — The Barrie Simcoe Cycling Club development program is returning for its third year in 2014. Building on the efforts of the past two years the clubs coaches have designed programs for youth thru master aged cyclists with a focus on road and XC MTB.
Enhanced coaching for 2014 will include weekly group and individualized training sessions from NCCP certified cycling coaches. The programs are also accessible by athletes who already compete for other teams and clubs but would like to receive coaching support to help them reach their goals.
We encourage parents and athletes, especially in the greater Barrie area, to visit our team page for more details on the 2014 program. and contact andrew@barriecycling.com with any questions you may have.
These programs are made possible by the Ontario Trillium foundation, Bikeland, Norco Bicycles
About the Barrie Simcoe Cycling Club- The club was formed in 2006 by a group of local cycling enthusiasts to accommodate and grow cycling in the Barrie area. Since then the club has branched off into being active in trail and road advocacy, hosting OCA sanctioned races and fostering a development race team.