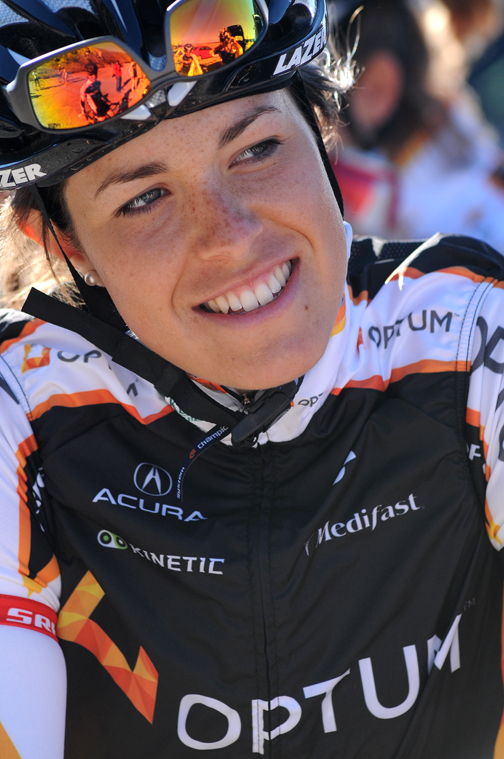 June 08, 2013 (Victoria, B.C.) –
Annie Ewart, 19,  hails from Victoria, B.C., and currently races for Optum Pro Cycling p/b Kelly Benefit Strategies. Since starting her competitive road cycling career in 2007, she has achieved tremendous results including Silver U23 at the Time Trial National Championships in 2012 as well as Junior National Road and Time Trial Champion in 2011. Last month, she suffered a crash during the Tour de Grove in St. Louis, injuring her shoulder so seriously, she required surgery. Read Ewart's blog entry about the injury, her recovery, and how she is dealing with this speed bump in her career.
Everything happens for a reason, or at least that's what my mum has always told me, but sometimes when something unfortunate or unplanned happens you wonder what that reason is, and that's the place that I am at right now. I am home with a shattered shoulder blade and a broken shoulder joint. I've had 2 surgeries; lots of new metal inserted, and am going to have a permanent #7 on my back from the scar (I guess that will become my new lucky number!).
Read the rest of her entry on the Global Relay Bridge the Gap website HERE.