June 13, 2016 (Vancouver, BC) – The Classic is back after a 2-year hiatus. Get set to race on June 26th as we dig deep into Vancouver's cycling history to 1966 when men stopped cutting their hair and woman stopped shaving their pits.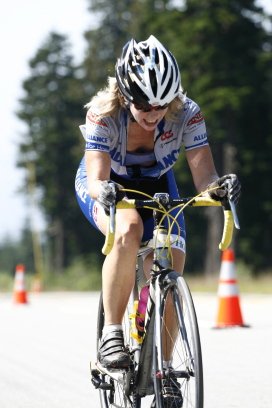 It's a whole different spandex clad Strava scene out there now but, when the race is done, the strongest riders will be hoisting the same trophies that were hoisted by Olympians many years before.
It's the 50th anniversary, the 36th running, the comeback, the most fun anyone can have climbing the the toughest mountain in Vancouver.
This will be an epic restart to a signature event, you'll want to be there for the pain, the gain, the fun!
Bring your chip tag for timing, registration will take place at the Parkgate Community Ctr, Banff Court, North Vancouver, beginning at 8am on June 26th, for Race #1
Early bird registration is $30 until May 31st. From June 1 to June 24th; $35
June 24th). Race day registration is $40.
Register here. Registration closes on Friday June 24th at midnight.