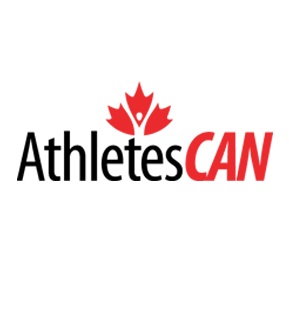 September 18, 2015 – AthletesCAN, the association of Canada's national team athletes, is looking for enthusiastic, talented individuals who are committed to improving sport in Canada to join its board of directors. Elections for three positions – two three-year terms and a one-year term – will be held at the AthletesCAN annual general meeting in Mississauga, ON, on September 27, 2015, as part of the AthletesCAN Forum.
The AthletesCAN Board of Directors is made up of current and former national team athletes dedicated to developing a sport system that empowers Canadian athletes to achieve their full potential on the field of play and beyond. Each board member is involved in all aspects of the management and governance of AthletesCAN and participates in the life and development of the organization.
"The AthletesCAN Board of Directors is a premier leadership opportunity in Canadian sport," says AthletesCAN President Josh Vander Vies. "While giving back to sport on a nation-wide basis and empowering fellow athletes across all sports, directors of AthletesCAN spend tireless volunteer hours building a movement with a central role in the hearts of national team athletes and the minds of sport leaders. National team athletes with skills to give and skills to develop – this is your chance!"
Experience gained as an AthletesCAN director is invaluable as demonstrated by the many former AthletesCAN directors who have gone on to deeply impact sport, business and community.
Are you ready to influence sport in Canada?
APPLY NOW for the AthletesCAN board of directors!
For eligibility criteria and board member responsibilities, click here.
For nomination and election procedures, click here.
To learn more about the board members, click here.
Check out the AthletesCAN Forum here.
For more information, please contact:
Ashley LaBrie
Interim Executive Director
AthletesCAN
(613) 526-4025 x224
alabrie@athletescan.com
www.athletescan.com