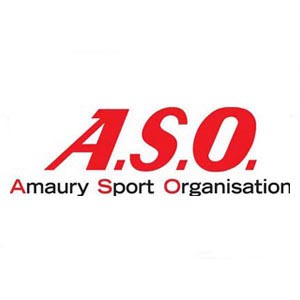 December 18, 2015 (Paris, France) – The Amaury Sport Organisation (ASO), which owns and organizes many of the world's top road cycling races, announced today that they are withdrawing their races from the UCI WorldTour 2017 calendar in a press release. This action is the result of a disagreement over the reform of the professional race calendar and the selection of teams for the world's top races.
The ASO owns the Tour de France (TdF), La Vuelta, classics such as Paris-Roubaix and Liege-Bastogne-Liege and one week stage races such as Paris-Nice and the Criterium du Dauphine.
Tension has been mounting between the ASO and the UCI over recent months, specifically over selection of teams for the world's most prestigious cycling events.
"The UCI recently adopted, for the 2017 season, a reform of the WorldTour calendar that is characterized by a closed sporting system. More than ever, the ASO remains true to the European model and cannot compromise with the values that it represents: an open system that puts the priority on sporting criteria. It is therefore in this new framework and surrounded by its historical competitions that the ASO will continue to keep its values alive," said the ASO in a statement.
The 2017 TdF and other prestigious races will continue in the Hors Classe, not under the umbrella of the UCI's WorldTour calendar, which could have crippling affects on sponsorship, viewers and support for cycling overall. Ultimately it could also lead to a damaging split between cycling's world body and its most important organizer.
The UCI issued the following statement today:
"The Union Cycliste Internationale (UCI) takes note of the intention of Amaury Sport Organisation (ASO) to register its currently registered UCI WorldTour events as Hors Classe on the UCI calendar for 2017.
"The reform of men's professional road cycling, which will enable sensible and gradual evolution of this important part of our sport, was approved by the Professional Cycling Council (PCC) in June and ratified by the UCI Management Committee in September. It has been developed over two years of very detailed and open dialogue and consultation amongst a diverse group of stakeholders, including race organisers, teams and riders.
"The reform will offer stability for all, and will allow our sport to grow sustainably while protecting the interests of existing stakeholders.
"The UCI remains committed to implementing the reforms which were agreed as part of this extensive consultation process and which the UCI believes properly balances the interests of all those involved in professional cycling.