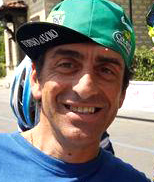 December 14, 2013 – Another allegation has now been levelled against American Lance Armstrong. Armstrong admitted earlier this year to doping and has been stripped of his seven Tour de France victories. He is now also accused of "buying" (also known as "fixing") one of his earlier cycling wins reports the Italian daily Corriere della sera.
Roberto Gaggioli, a retired cycling pro (then with Coors Light), claims that Armstrong approached him in 1993 with "a cake in a gift box wishing 'Merry Christmas' and went away. In the box was $100,000 in small bills," and Gaggiol understood that in return he was to deliberately lose ("throw") an upcoming race in Philadelphia where Armstrong ultimately won, his third major victory in 20 days.
"Armstrong said that my team, Coors Light, was in agreement," Gaggiol told Corriere. He also claims that others racing that day were bribed to let Armstrong win. Corriere writes that former New Zealand rider Stephen Swart claims Armstrong promised (and paid) $50,000 to "curb" his team that day, citing the Australian television ABC as its source.
This is not the first allegation in pro cycling of a race being "bought" or "thrown". There were similar allegations of Alexandre Vinokourov buying a 2010 victory in the Liege-Bastogne race over Russian Alexandr Kolobnev as alleged by the Swiss magazine L'Illustre. Vinokourov reputedly paid 100,000 Euros ($145,000 CDN) to Kolobnev. Vinokourov has apparently admitted to "loaning" Kolobnev the money, but denied it was a bribe. The matter was taken under investigation by the UCI in 2012.
Examples are common in many other professional sports of athletes being accused of "throwing" or "fixing" games to let opponents win as per the Wikipedia article linked to below. In one famous case, the Chicago White Sox baseball team conspired with gamblers to deliberately throw the 1919 World Series.
Corriere della sera (in Italian) here.
Wikipedia entry on "match fixing" here.