May 08, 2013 (Montreal, QC) – Argon 18 is proud of its triathletes Leon Griffin and Magali Tisseyre – who respectively finished second at the Wildflower Triathlon in California and third at Rev3 Knoxville, in Tennessee- as well as Michael Olsson of Team People4you Unaas Cycling, second at the Grand Prix Ringerike in Norway. That's three podium finishes for the E-118 and Gallium Pro, and proof that Argon 18 is among the frontrunners this season in triathlon and cycling events alike.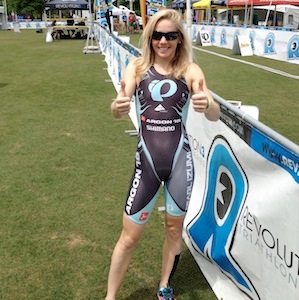 "Watching our athletes stand on podiums around the world is truly gratifying," said a satisfied Gervais Rioux, former Olympian and the founder and president of the "molecule brand," adding: "When Argon 18 chose to sponsor these athletes, we did so with the expectation of seeing our bikes ridden to top finishes in the biggest races. This past weekend is great proof of that, and I'm sure it's just the start of a superb season."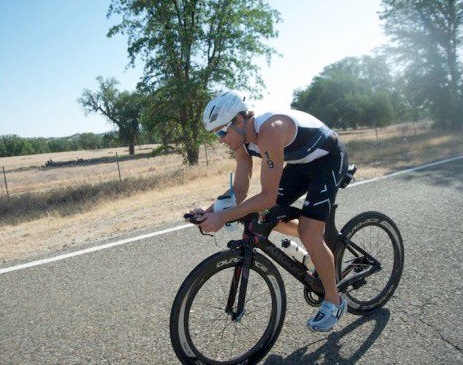 The tone was set on Saturday with the brilliant second place by Australia's Leon Griffin at the Wildflower. The former world duathlon champ, despite having to cut short his race prep in snow-smacked Colorado, was impressive in the Central California event: 11th after the 1.2-mile swim, the Bendigo native showed off his full power on the 56-mile bike course thanks to the E-118, taking over provisional first place going into the run stage. "After that I was only a minute off the win over the 13.1 miles!" remarked Griffin, whose 4:03:36 left him second behind Jesse Thomas. "I'm really happy. Once again the E-118 was awesome, on a really tough course."
The E-118, Argon 18's race machine, also made Magali Tisseyre happy on Sunday. The Canadian, who was kicking off her 2013 season with Rev3 Knoxville, grabbed a podium spot right at the end, after an all-out effort. She sprinted to the line to finish third, a scant three seconds ahead of Mirinda Carfrae, before collapsing to the ground.
"I'm super happy with the result, because this was a personal challenge," she said. "It's great to start the 2013 season like this, and I'm even more stoked that I got the best bike split today on my Argon 18." That should fuel "MightyMags"' ambitions for the Boise Ironman 70.3 on June 8, ahead of the Mont-Tremblant tri in her native Quebec on June 23.
The final podium came Sunday, with the runner-up finish by Sweden's Michael Olsson (Team People4you Unaas Cycling), riding his Gallium Pro, at the GP Ringerike (UCI 1.2) in Norway. Despite a punishing 22% hill leading to the finish, the 27-year-old, who won the prologue of the Tour de Normandie last year, held off the peloton and once again showed off the impressive potential of this young talent-laden squad.
With these results, the future's looking bright for the molecule brand.