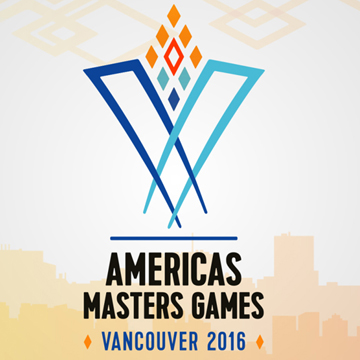 August 20, 2015 (Vancouver, BC) – In just over one year from now, some 10,000 athletes will converge on Vancouver for the American Masters Games in 2016. The inaugural Masters Games in the Pan-American region will take place from Aug. 27—Sept. 4, 2016. This 9 day event is open to competitors from around world who meet the minimum age requirement of 30 years.
This event is designed to complement the World Masters Games and create a regular opportunity for Masters athletes to compete in the Americas region. The list of sports included in the program (see below) includes both cycling and triathlon.
The event is being organized under the auspices of the Swiss-based International Masters Games Association (IMGA) that was constituted in 1995 and is now the representative body of Masters sport worldwide. The aim is to promote lifelong competition, friendship and understanding between mature sportspeople, regardless of age, gender, race, religion, or sport status. The World Masters Games are recognized by the International Olympic Committee (IOC).
The AMG 2016 is supported by four key stakeholders: The City of Vancouver, BC Pavilion Corporation, Tourism Vancouver and the Vancouver Hotel Destination Association.
While the IMGA is billing Vancouver 2016 as "the inaugural Masters Games in the Pan-American region," the Winter World Masters Games were held in Quebec City from Jan. 31-Feb. 8, 2015 drawing some 3,000 athletes and generated economic spin-offs estimated at between $6 and $10 million. There were also previous editions or the World Masters Summer Games held in Toronto in 1985 and in Edmonton in 2005. Pedal is seeking clarification from the IMGA of the billing.
Included sports:
1. Archery
2. Athletics
3. Badminton
4. Baseball
5. Basketball
6. Canoe / Kayak
7. Curling
8. Cycling
9. Dancesport
10. Diving
11. Field Hockey
12. Golf
13. Ice Hockey
14. Judo
15. Karate
16. Lacrosse
17. Rowing
18. Rugby
19. Soccer
20. Softball Squash
21. Swimming
22. Table Tennis
23. Taekwondo
24. Tennis
25. Triathlon
26. Volleyball
For more information visit here.