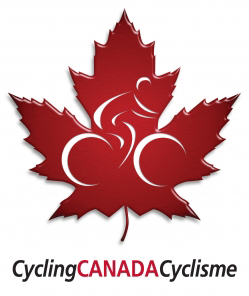 November 18, 2014 (Ottawa, ON) – Josh Peacock of Edmonton, AB will be joining the team at Cycling Canada in the role of Competition Coordinator, starting in December.
Peacock, holder of a Bachelor of Commerce (Sports Administration) from Laurentian, has an extensive background in the delivery of cycling events, serving as Lead Sport Coordinator for the Alberta Bicycle Association (ABA). He had been involved with the Association since May of 2010.
Josh was involved at the 2012 Olympic Games as Field of Play Group Leader at Hadleigh Farm, the Mountain Bike venue. In Canada, he acted as the Assistant Competition Director in the first two editions of the Tour of Alberta.
"We are extremely pleased to welcome Josh to our team. His cycling experience will undoubtedly help in the delivery and growth of our Canadian Championships and other domestic events," said Mathieu Boucher, Director of Performance Development at Cycling Canada. "His cycling-specific knowledge, professionalism and enthusiasm will be of great value to our fast-growing sport as we continue to invest in the delivery of our Canadian Cycling Championships and our two Canada Cup Series.
Heather Lothian, Executive Director at the ABA, is also happy he was given this opportunity: "Josh has been a solid player on our team, and the cycling community in Alberta will certainly miss him, his skills and experience. We are thrilled for him, and we know he will be bringing value to Canadian cycling."
Josh will begin his duties in December, and will attend the 2014 Canadian Track Championships and the Milton International Challenge in the brand new Canadian velodrome.
Please join us as we welcome Josh to our team.