Lacombe
, AB) – Despite conditions and temperatures more suited to xc skiing, central Alberta once again played host to a memorable double-header weekend of of cross racing, with a strong contingent of racers towing the line in all categories. With some of the most technically demanding course profiles to date, riders were tested in both skill and equipment choice/durability, as they battled their competitors and the elements in equal measure.
Puncheur Cross p/b Devon Bicycle Association
Saturday, October 15 / Lions Park – Devon, AB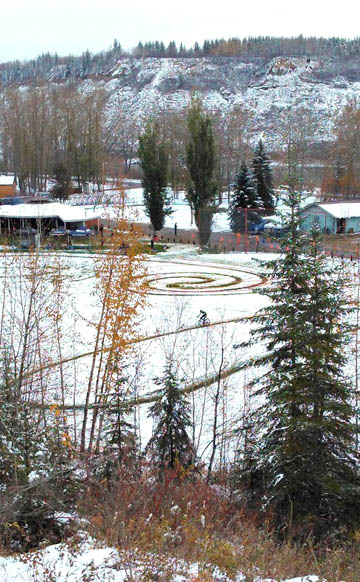 Burman U Cross p/b Central Alberta Bicycle Association
Sunday, October 16 / Burman University Campus
here.
Burman U Cross results
here
.