November 29, 2014 (Abbotsford, BC) – Abbotsford BMX will be holding three clinics in the coming week, with Adam Muys, BMX provincial coach for Cycling BC, and Cycling Canada National Development coach. Riders can register for these clinics at the track, or by email.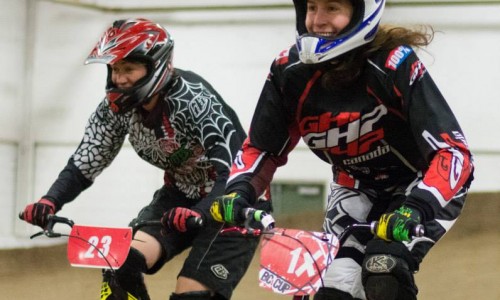 Experts Only Clinic:
– November 30, 2014 – 2:00pm-5:00pm – $25
Ladies Only Clinic:
– November 30, 2014 – 6:00pm-8:30pm – $20
Men's Clinic:
– December 5, 2014 – 7:00pm-9:30pm – $20
The Experts Only clinic will be focus on enhancing skills and speed around the BMX track. Both adult clinics will be working on skill development and improvement.
Email to register: abbotsfordbmx1@gmail.com
Find out more about Abbotsford BMX here.