December 30, 2016 – As the calendar year comes to a close, and holiday cheer is in the air, 3 Rox Racing has very exciting news to kick-off 2017. On January 1st 2017, 3 Rox Racing officially begins a new era. We are pleased to announce a new title partner – Cannondale Bicycles and become Cannondale-3 Rox Racing. This new chapter for the team welcomes not only a new title partner, but will also be propelled by two new riders to the program Raphael Gagne and Keegan Swenson and two riders we know well, Derek Zandstra and Erin Huck.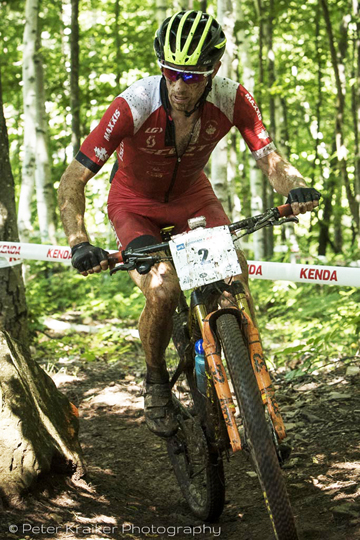 "I'm really looking forward to the 2017 season. The team will build on our 2016 domestic successes and continue to climb the international rankings with our 2017 rider signings and new sponsors. The new partnership with Cannondale will enable the team to excel by providing world class factory support and equipment. All four riders are experienced cyclists that have achieved very impressive results and I look forward to working with them in 2017," explains Team Manager, Kyle Douglas.
Two talented riders are joining the ranks, and both are no strangers to Cannondale bikes: Raphael Gagne and Keegan Swenson. Gagne is a 2016 Olympian, 2015 Canadian National MTB XCO Champion, the 2015 and 2016 US Cup Champion, and 2015 Pan-Am Games Gold Medalist. Swenson has been on the rise for a few years, and has a long promising career in mountain bike racing ahead of him. This 22-year-old has already taken a step on the Elite Men's USA Cycling Mountain Bike National Championship podium with a second place in 2016.
Gagne describes the new partnership: "I am thrilled to be joining Cannondale-3 Rox Racing, a well-established professional Canadian based MTB team with international ambitions. Mountain bike racing is an individual sport where you can truly benefit from racing as a team, on and off the bike. This new team will now take us to the next level of support at races around the globe. It is with enthusiasm that I'm joining a team that I've known for a long time filled with true cycling professionals and passion. Cheers to a great 2017 racing season!"
And Swenson's thoughts on his new team for 2017, "I am excited that I will be a part of the newly established Cannondale-3 Rox Racing Team. 3 Rox Racing has been able to form an incredible program that supports riders both in North American and European racing. I have been a part of the Cannondale family since I was a junior, and am beyond excited to keep working with a company that is always pushing the limits with innovation and creating beautiful (and fast!) bikes. I'm stoked to get the 2017 season underway!"
Returning to the team are Derek Zandstra and Erin Huck.  Zandstra will continue on the team, entering into his 17th season with this team program. Zandstra's 2016 season was one of his most impressive yet. Zandstra took home the Canadian MTB XCO National Championship Title, as well as had Canada's best male finish at a European World Cup, placing 16th. Erin Huck's return to the team is also exciting as she will don the USA National Champion uniform to start the season, after a career best year as well.
Erin Huck and Derek Zandstra discuss the new partnerships and new teammates, "I'm really happy to be a part of the #3roxfamily again for 2017. I am really excited to be aboard Cannondale bikes next year. We've got the recipe for success." Explains Huck.
"I am excited for the big changes in 2017, as it's always exciting to have new teammates and sponsors, and I look forward to welcoming them.  I also look forward to the new products and getting to know the new teammates- and that's the best part of starting a new year." describes Zandstra.
Cannondale has been supporting bicycle racing teams for decades and this partnership stays true to that core value of the company. Producing world-class bicycles that are tried and tested by the best athletes in the world is an integral component to development of both great bicycles and the development of great athletes.
Hannah Parish, North America Marketing Director for Cycling Sports Group shares some of her thoughts on the team, "Cannondale is so pleased to be partnering with 3 Rox Racing. This brings together the best bikes in the industry and the best mountain bike racers in North America. We are stoked to continue our relationship with Raph and Keegan, and so excited to work more closely with National Champions Derek and Erin. We know this collaboration in 2017 will continue to take us to new heights!"
With this new team name and title sponsor the team also welcomes a host of new sponsors. These new sponsors are, Camelbak, RaceFace, Sugoi, Fabric, Kask, Stan's No tubes, Crank Brothers, Sram and Torkin Maines. Returning to the team for 2017 are loyal partners; CRCS DKI, WD-40, Maxxis, Stages Power, Redline Brewery, GU Energy, Park Tool, Barfly, Swagman, Dundas Speedshop and Pedal to the People.
The race season kicks-off in Canada, at Bear Mountain in Victoria, BC for the first Canada Cup of the year, March 4th- 5th. Be sure to follow and connect with the team on Facebook, Instagram, and Twitter.
Cannondale – 3 Rox Racing
– Derek Zandstra
– Raphael Gagne
– Erin Huck
– Keegan Swenson