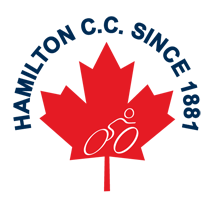 February 15, 2013 (Ancaster, ON) – The Good Friday Road Race is moving to Ancaster for 2013 and we're looking for volunteers. The 61st edition of the race will be centred around the Ancaster Fairgrounds on Friday, March 29 and we need Course Marshals and Drivers.
All volunteers will be provided with food vouchers for two of Hamilton's finest food trucks (The Dirty South and Gorilla Cheese) and students can earn several valuable community service hours.
This year's race promises to be a great rebirth of an Ontario institution and the Hamilton Cycling Club would love for you to be a part of it. Join us as hundreds of Canada's finest cyclists light up the rolling countryside that we call home.
To volunteer (or to find out more), please contact the Race Director, Marc Risdale – marcrisdale@gmail.com.
Find more details about the race online HERE.