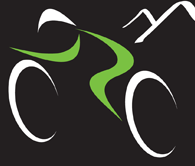 March 21, 2013 (Cranbrook, BC) – Cyclists prepare yourselves! The first annual Kootenay Rockies Gran Fondo cycling event, presented by Western Financial Group, is set to take place on Sunday, September 8, 2013 in the Cranbrook/Kimberley area of BC. Event organizer, the Cranbrook Sunrise Rotary Club, and Kootenay Rockies Gran Fondo title sponsor, Western Financial Group, are pleased to announce the inauguration of what is sure to be one of western Canada's premier annual cycling events.
"Members of the Cranbrook Sunrise Rotary Club had a dream to create a cycling event that would utilize the fabulous Rails to Trails system between the cities of Cranbrook and Kimberley," said Glenn Dobie, Chair, Kootenay Rockies Gran Fondo. "We also hope the Gran Fondo will encourage healthier lifestyles through cycling, as well as serve as a fundraiser for our Rotary Club."
The event will be hosted by St. Eugene Golf Resort & Casino and will encompass some of the most spectacular scenery and hospitality the Kootenay Rockies region has to offer. Nestled between the Purcell and Rocky Mountains near Kimberley and Cranbrook, British Columbia, St. Eugene Golf Resort & Casino is a magnificent resort that offers gourmet dining, world-class golf, elegant hotel rooms, and casino night life, all at one breathtaking location.
A Gran Fondo is a cycling ride, not a race. In the Kootenay Rockies Gran Fondo, riders will choose from three different course lengths – 50 km, 100 km or 150 km – and ride at their own pace. All riders will start and finish at the St. Eugene Golf Resort & Casino. Some cyclists will challenge themselves to ride quickly, but for many simply completing the course will be accomplishment enough. Complete details about the Gran Fondo and online registration can all be found at the event website HERE.
"We believe in being good neighbours and in giving back to the communities we serve, so we're very proud to have a part in bringing about the Kootenay Rockies Gran Fondo," said John Jenner, Vice President of Marketing and Communications with Western Financial Group. "Through our regional partners, Falkins Insurance Group, we have a strong presence in the Cranbrook and Kimberley area and wish luck to all the dedicated cyclists that will be training for the event in the coming months."
"Funds raised by the event will be used to enhance and maintain the Rails to Trails system as well as support other local community service projects," said Dobie. "With these goals in mind, we are delighted to have a partner who values community service as much as we do in our title sponsor Western Financial Group."
For more details, please visit HERE where information is provided on all aspects of the event.
About Western Financial Group
Western Financial Group is a western Canada based, diversified, financial services company serving more than 600,000 customers. Founded in 1996 and headquartered in High River, Alberta, Western provides insurance, banking and investment products and services through more than 120 office locations and its contact centre 1-866-THE-WEST <tel:%281-866-843-9378>(1-866-843-9378). With a skilled team of approximately 1,500 employees, and backed by the strong resources of its owners, Western is committed to building the strongest financial services company in western Canada. Western Financial Group is a subsidiary of Desjardins Group, the leading cooperative financial group in Canada. For more info click here.